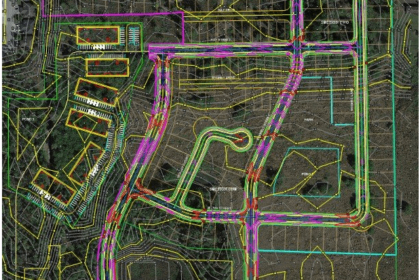 Adding artificial intelligence to Civil 3D allows designers to generate a road network design for a subdivision in minutes based on your Civil 3D alignments!
We consistently hear three key comments from senior management of civil engineering firms:
The process for subdivision design is slow and difficult to manage.
It takes too long for junior designers to become productive in Civil 3D
We have invested heavily in our Civil 3D production styles – these must be maintained.
They understand that they need to increase Civil 3D's productivity.
Project Assist uses AI to Deduce Your Design Intent in Civil 3D
Civil Site Design – an add-on to Civil 3D since 2007 – has revolutionized the Civil 3D design process with design automation. Project Assist takes this automation to the next level with AI.
Using an existing ground surface and alignments for road centerlines, turning lanes, bus bays, bull nose curbs and islands Project Assist will:
Deduce your design intent and provide you with a form for review and editing
Build out your design assigning road templates with a best fit vertical design
Add curb returns tied directly to the connecting roads
Automatically design your more complex segments including turning lanes, widenings, cul-de-sacs, knuckles and islands.
Ask your senior designers how many hours it would take to generate an initial design for the road network shown in this subdivision.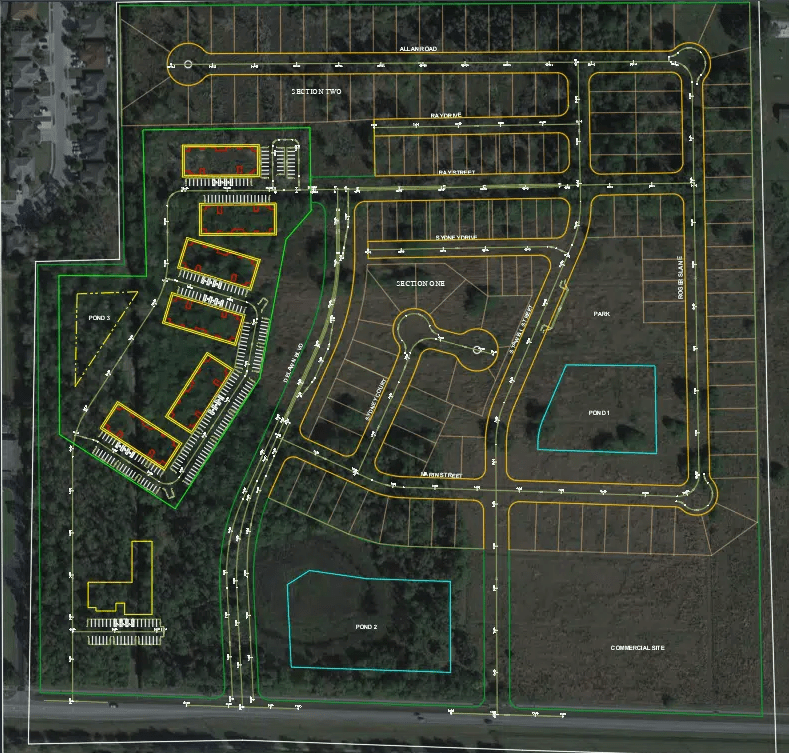 Watch this brief video below to see Civil Site Design's Project Assist in action
Understanding Project Assist's Workflow
You begin with an existing ground surface and then in Civil 3D:
Create alignments for the road centerlines
Create alignments for widenings, turning lanes and bus bays
Create alignments for knuckles, parking stalls and islands
Identify the location of all cul-de-sacs
Activate Project Assist and its AI engine will read all alignments and provide you with a form displaying the what it believes you want to do with each.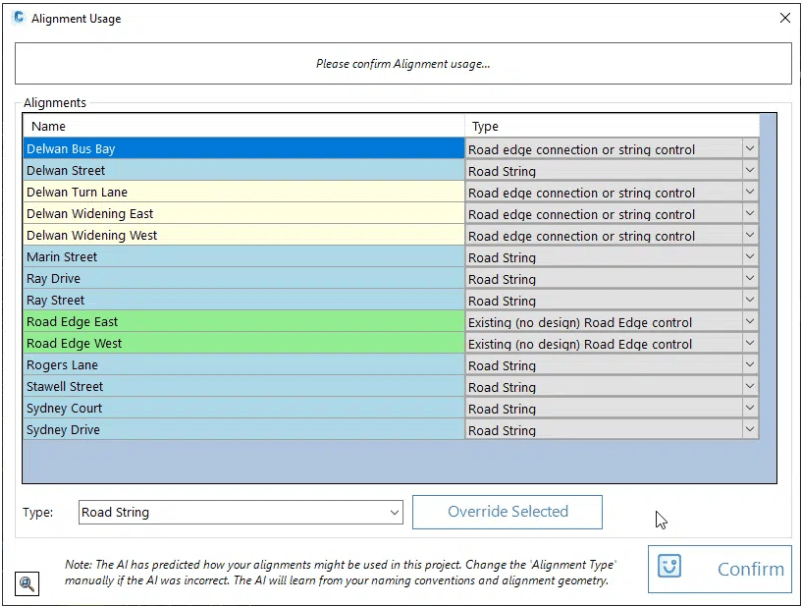 When you confirm the alignment usage, another form is generated defining the actual workflow.
You can review each proposed action and make adjustments as required. As you make these changes, the AI will continuously learn your alignment naming convention.
Project Assist Detailed Design Workflow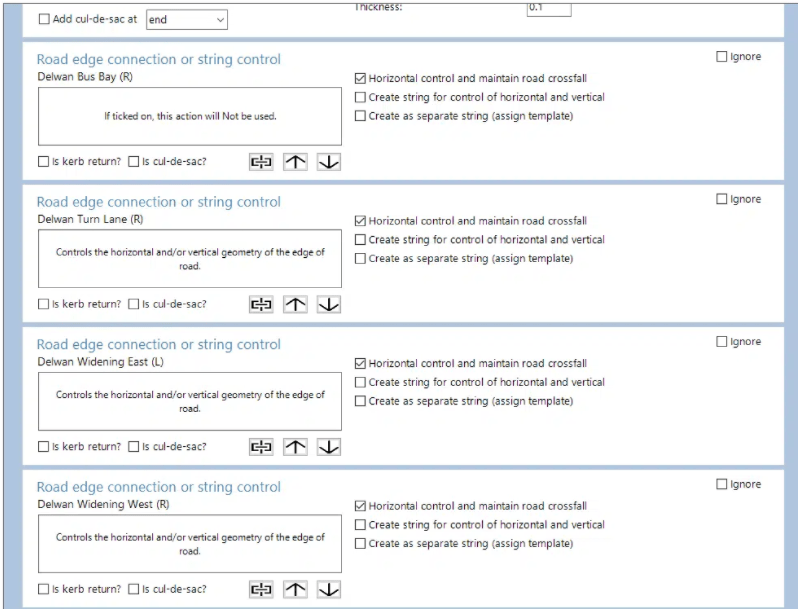 It is in this form that you can fine tune your design intent:
If you have a custom alignment for a cul-de-sac – you can define it here with the "is cul-de-sac" option.
If you are defining the curb return for a parking lot you would create a separate string that allows users to independently edit the vertical and horizontal design and assign a curb return template.

Many subdivisions have standard cul-de-sac definitions which can be defined in the Project Assist settings. Cul-de-sacs can be added to a road by checking the Add cul-de-sac box. These can be updated or modified later using the cul-de-sac edit option within the core software.
Finally, you are able to define a default curb return radius that will be used throughout your project. Curb returns can be easily modified during the detailed design phase.
PDF Summary Report
Once confirmed – Project Assist will automatically build out your design and then generate a PDF file describing each step taken in the design along with links to videos that show exactly the actions taken – a great training tool for new users.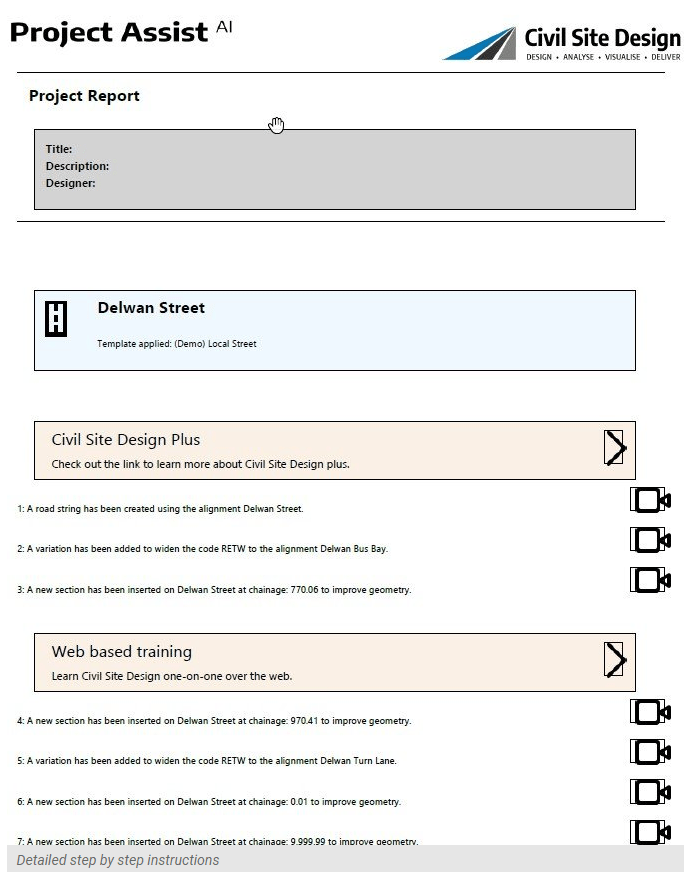 Project Assist Results – A Complete Preliminary Design in 5 Minutes
Below is the preliminary design that Project Assist generated for this subdivision in under 5 minutes.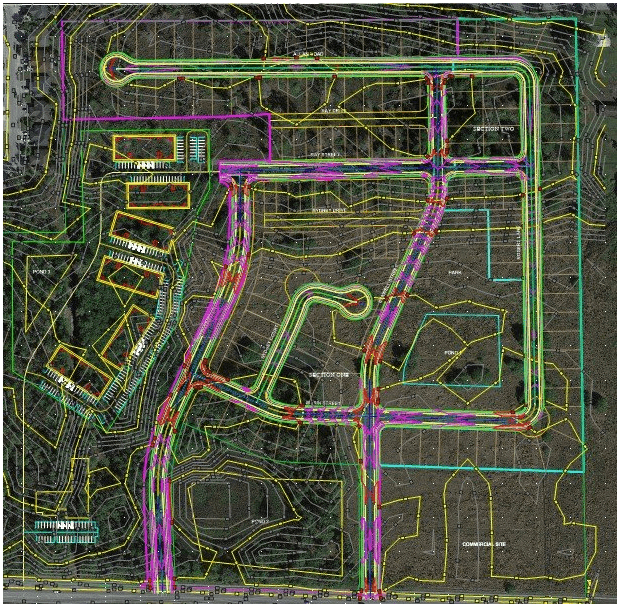 Civil Site Design generates the vertical design of the entire road network with all curb returns dynamically updated as design change are made.
It also provides an intuitive user interface allowing you to:
View and edit the design profiles
Examine and edit Cross Sections directly
Generate your Civil 3D profiles directly when needed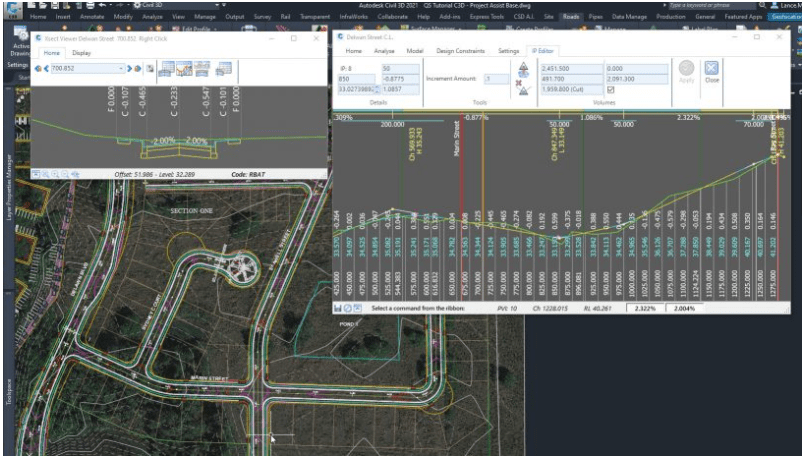 Summary
Civil Site Design's Project Assist revolutionizes the subdivision design process for Civil 3D by:
Analyzing your alignments
Deducing your design intent based on the naming convention used and learning as you make adjustments
Adding automation to the more complex processes such as widenings, bus bays, parking lots, knuckles and islands
Allowing new designers to become productive quickly and being able to share designs with senior designers
Maintaining compatibility with your existing production standards by automatically generating your profiles, surfaces, feature lines and pipe networks
There are many more features in Civil Site Design that are not discussed here. You can Learn more about Civil Site Design at https://zentekconsultants.net/civil-site-design/.
About the Author
Lance Maidlow is a professional engineer and solution architect with direct experience in a wide range of industries including GIS, water, sewer, power, transportation and oil and gas. Currently focused on delivering software for the civil engineers, surveyors, utilities, local governments and their supporting organizations.