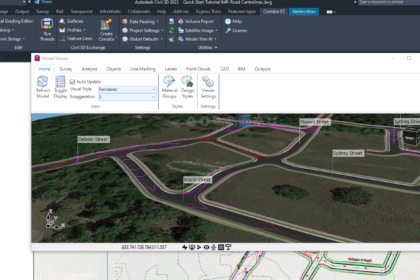 Ever build a corridor or intersection in AutoCAD Civil 3D? The AutoCAD Civil 3D tools are effective and will get you where you want to go, but wow – they are NOT simple to work with! Even a simple, linear corridor model with one assembly section can take hours to put together. If you're dealing with multiple roads, with transitioning corridors and multiple assemblies, it can take days just to get the linear models developed to the point where you can begin generating usable surfaces and contours from them . . . and linear corridors are the easy part!
When it comes to creating intersections in AutoCAD Civil 3D, they are one of the most dreaded functions for anyone designing in the civil/site space. You need to generate dozens of assemblies, map them correctly to specific named components in the Intersection Wizard, adjust over a hundred different control variables and – let's be honest – 9 times out of 10 it just doesn't work. There are holes in the model, odd slope resolutions, ribboning and crossover effects, and more. We almost always end up having to manually delete regions and sketch in feature lines and contours to get anything even close to a workable surface design.
What other option do we have though?
Great question! The answer is Corridor EZ, a just released plugin for AutoCAD Civil 3D that simplifies and automates corridor, intersection, and any other type of road-related design to levels you won't believe. Let's start by seeing it in action. Take a look at the overview video below.
While this video shows you how fast Corridor EZ can create your road models, it does a whole lot more than what you see in that video. You can easily build and save sectional Templates for any road design, using a simple interface with slope/offset control in a table; way simpler than the complex process of creating subassemblies in Civil 3D. A simple right/left side of road slope/distance input, coupled with the ability to add multiple sub-courses and side slopes, lets you build these templates in minutes and save them for future use.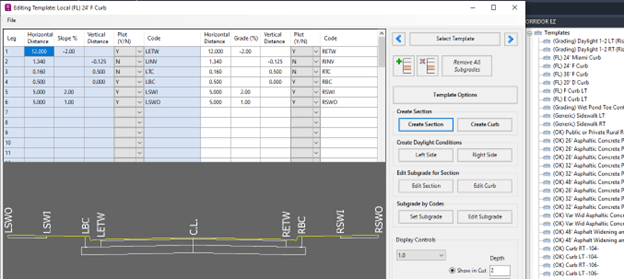 Corridor EZ also automatically generates cut/fill volume reports for each corridor you design. You don't even need to do anything – just right-click on the Road Name in the Corridor EZ tree pane and select "Sectional Volumes" to get all the data you need, including breaking volumes down by materials or stations.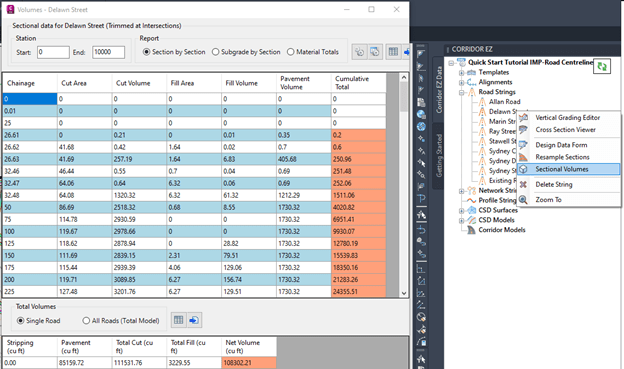 Corridor EZ also lets you easily modify the profile, sections, and the surfaces built from your corridors, with simple tools you access via right-click in its tree pane view. Need to edit a curb return radius or use a more complex return type? No worries, just right-click!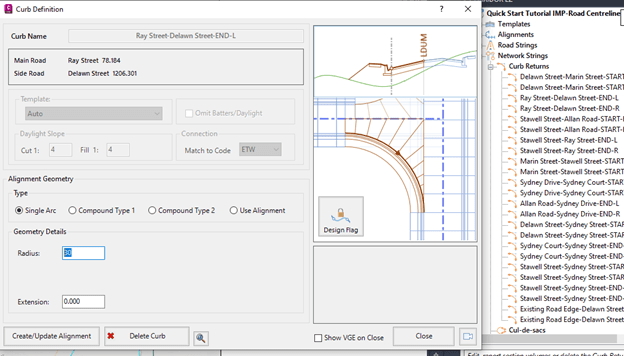 In the overview video, we showed how Corridor EZ designs can instantly convert to standard Civil 3D Corridors, but it also converts TIN Surfaces to Civil 3D standard and lets you build profiles of your design, using the Civil 3D display and label style you use today. Best of all, those tools are bi-directional so you can choose to edit the design in either system (Corridor EZ or Civil 3D) and have it sync/update in either direction.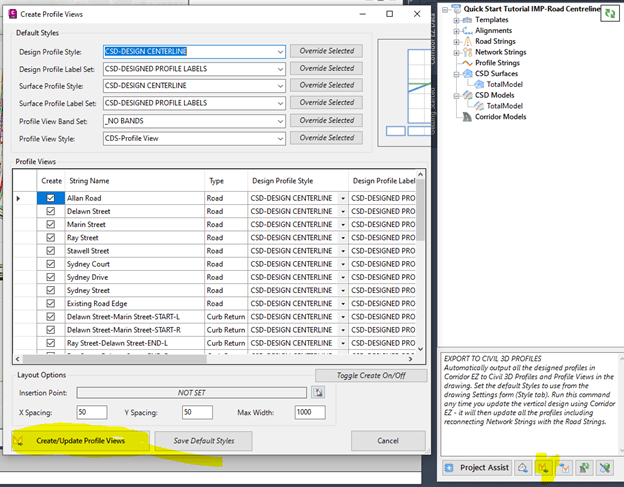 To sum it all up – Corridor EZ plugs into your current AutoCAD Civil 3D system and does all the design work you need it to in a fraction of the time it would take to do the same things in Civil 3D. This is a complete game-changer of a design tool for road and corridor modeling that literally pays for itself the very first time you use it. As a guy with almost 40 years in the civil design industry, I can tell you this is, without question, the most remarkable tool I've ever seen for this type of work and it needs to be on every engineer, designer, and drafter's desktop!