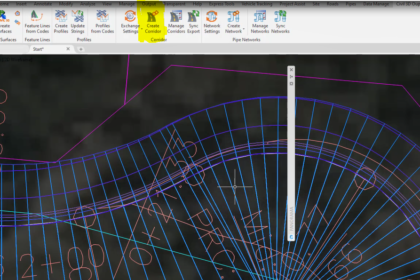 I know that AutoCAD Civil 3D from Autodesk is the premiere civil design tool out there and I've used it for years. In truth, I'm a big fan – AutoCAD Civil 3D does some really amazing stuff! Still, there are some things that even the most skilled Civil 3D designers find frustrating. Processes like building corridors, intersections, and cross section/profile editing can be really tedious and time consuming. There are a lot of steps and some frustrating procedures you have to deal with for all those items. What if I told you there's a much simpler way to handle all these items and more?
And you don't have to change your civil software!
You've put a lot of time, money, and effort into setting up Civil 3D for your firm and I know that switching to a new system is not a simple undertaking. Instead, how about a plugin that works faster and easier with more intuitive controls, and then converts all of your work to Civil 3D objects right inside your DWG? How would you like to design corridors without ever having to build a Civil 3D Assembly? How about intersection designs that are automatically laid out, cleaned up, and modeled without any input from you, and then placed as part of your corridors? Wouldn't you love it if you could build and update profiles or cross-sections in a dynamic window and have their display update in real-time on screen? How about if, once your design is good, you could just generate those profiles as standard Civil 3D items, ready for plotting?
This is what you can do with the Civil Site Design plugin for Civil 3D. Civil Site Design is an amazing tool (updated thru Civil 3D 2021) that works right inside the software you already have but gives you some of the most amazing civil design tools I've ever seen. Their VGE (Vertical Grading Editor) tool lets you open and adjust grading and slope controls for roads in plan, profile, and section views simultaneously. Not just that, but it even also updates fully rendered site views in real-time so you can see exactly how your changes impact the site in 3D!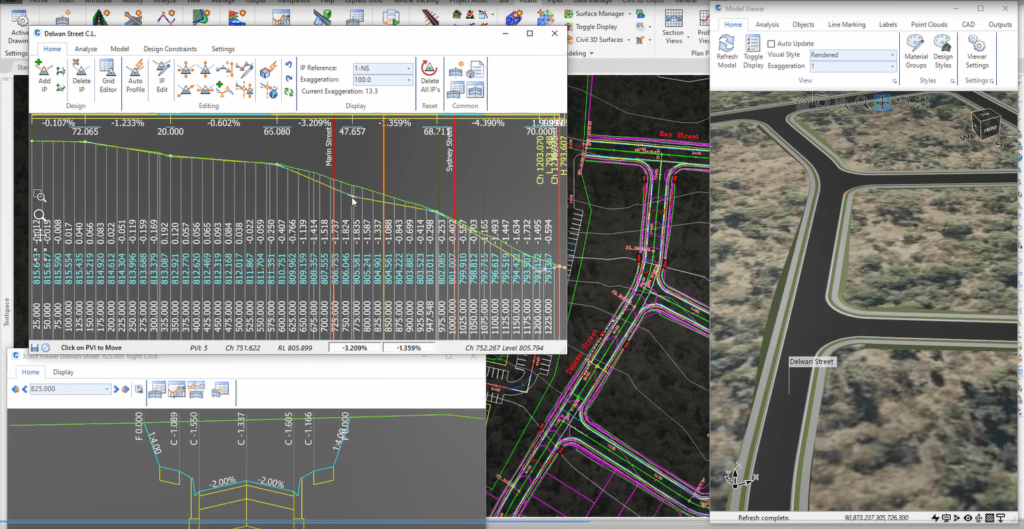 All these tools are fully linked and dynamic, so changes to the section are displayed in real-time on the profile and changes to the profile to the plan, and to the plan in the section, etc. This one process of road layout that Civil Site Design brings to the table can easily reduce your road design time to less than 1/3 of what it would be in just Civil 3D. Then, when you're ready, just click one button and Civil Site Design builds Civil 3D corridors, profiles, and sections so you don't even have to worry about changing outputs or potential sharing conflicts with other firms. Civil Site Design handles the heavy design work in an intuitive way, then gives you the output you need – it just eliminates all the headaches!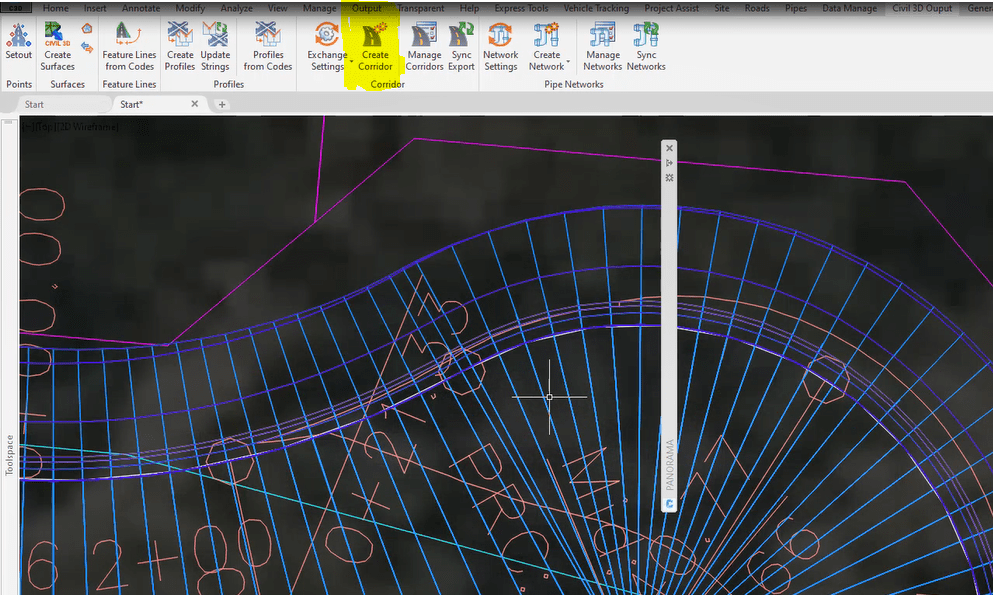 Want to see more? Click here to see Civil Site Design in action, or contact ZenTek to schedule a free demo today.
– James Coppinger