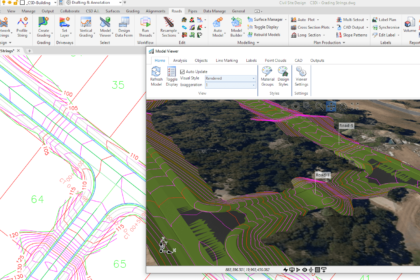 We all have heard of AutoCAD and AutoCAD Civil 3D software solutions for civil and site design work. But have you heard of Civil Site Design Plus? Civil Site Design Plus is an OEM version of AutoCAD with the most powerful suite of civil design tools you've ever seen included in the installation.
So, not only do you get a perpetual seat of the most recent version of AutoCAD, but it also includes a suite of civil design tools that handle road, subdivision, pipe networks, surfaces, and just about anything else you need. It even does it faster, smarter, and simpler than anything you've ever seen in AutoCAD Civil 3D.
I know, this sounds like a sales pitch so far, right? I promise it's not, I just want you to know the positives of the system, so you read the rest of this blog to see what Civil Site Design Plus can do. I've learned over the years that folks are always leery of new software systems, so if I tell you first that it's just the AutoCAD you already use, with a bunch of amazing civil tools, for less money – that usually gets enough attention for folks to read my whole post!
Civil Site Design Plus
I'll make this simple: anything you can do in AutoCAD Civil 3D, you can do in Civil Site Design Plus, only faster and easier. Working right in the native AutoCAD system, you can develop surfaces, alignments, profiles, sections, pipe networks, and fully developed roadways and intersections far more easily than you think. Civil Site Design Plus has the simplest road design tools I've ever seen. You can use simple polylines for road centers, have the system automatically convert them to alignments, add a typical cross-sectional template (that you sketch in seconds, or pull from saved) and let Civil Site Design Plus lay out, build, and contour not just straight roads but multiple intersections in seconds.
In the below image, I have (2) polylines at the center of roads that Civil Site Design Plus converted to alignments by clicking one button.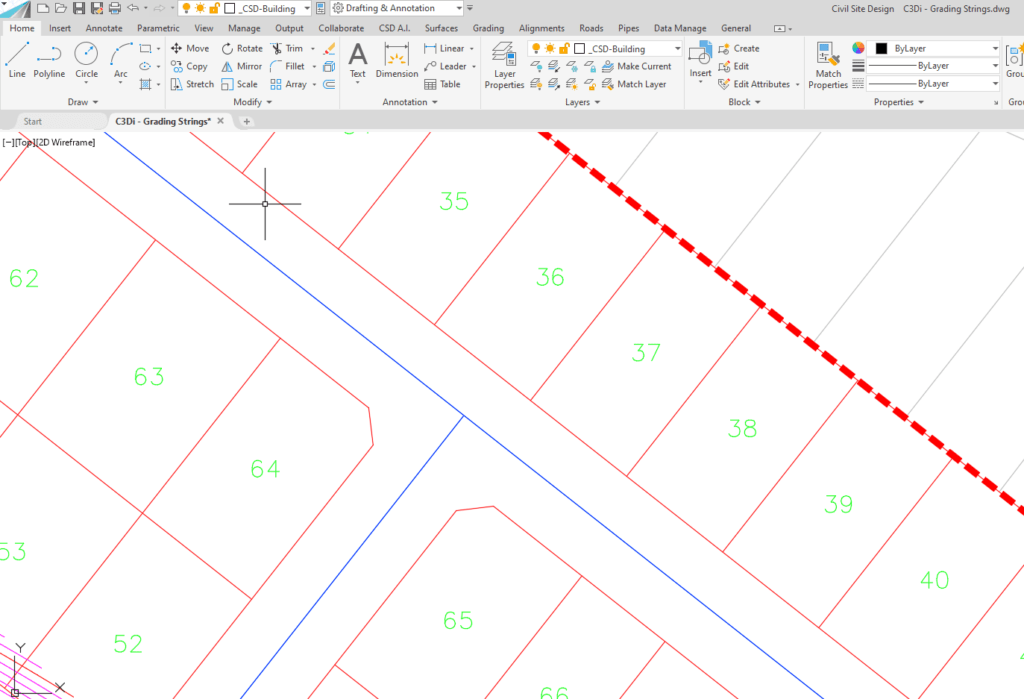 Auto-Create Alignments
Next, I use the Auto-Create Roads button and set the template I want to use (you can create these on the fly if needed) and a target surface to daylight to, then click OK.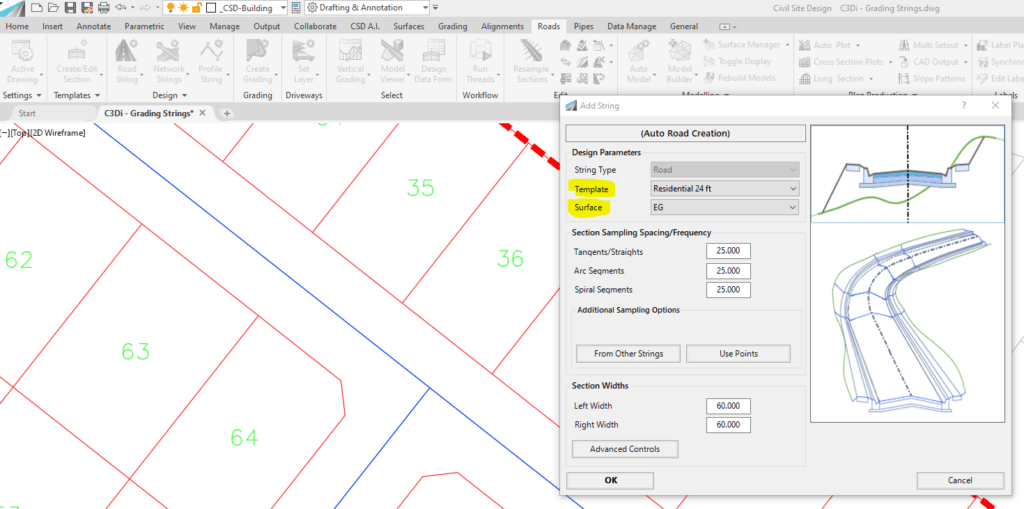 Auto-Create Roads
Civil Site Design Plus creates a layout of the roads, using my selected template: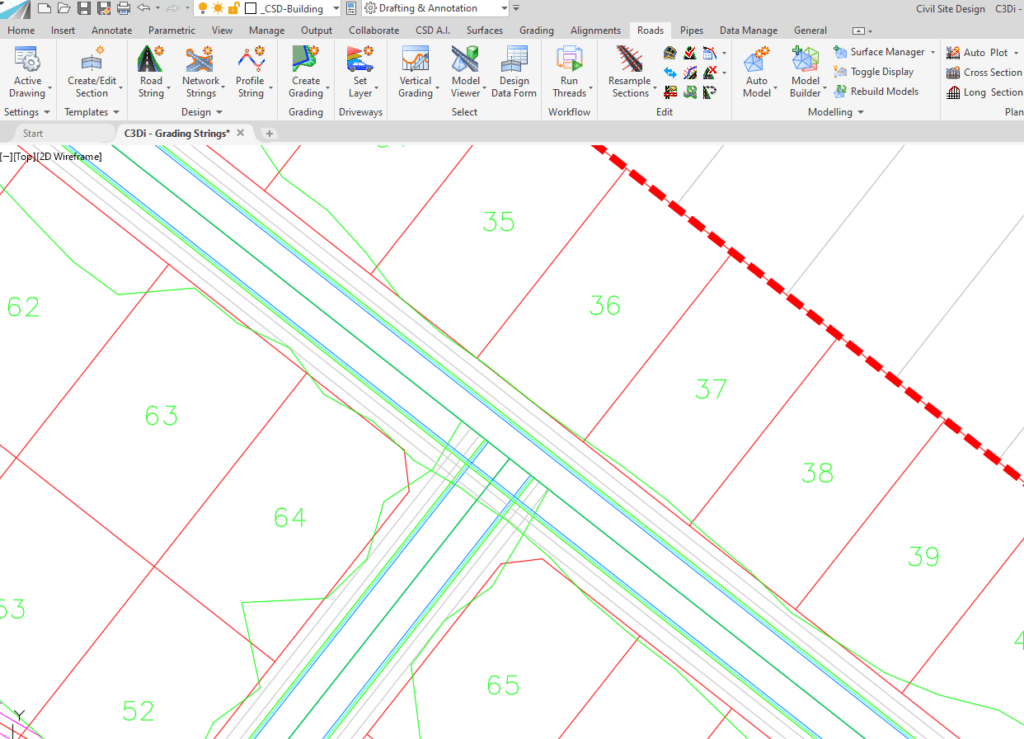 Road Layout
Then, I just use the Auto-Create Curb Return tool, with a simple radius, and Civil Site Design Plus creates the intersection, cleans up the drafting and generates a fully-contoured and labeled surface. The entire process takes less than five minutes, even when working with dozens of roads and intersections. Try that with just AutoCAD Civil 3D and it will take days, maybe weeks!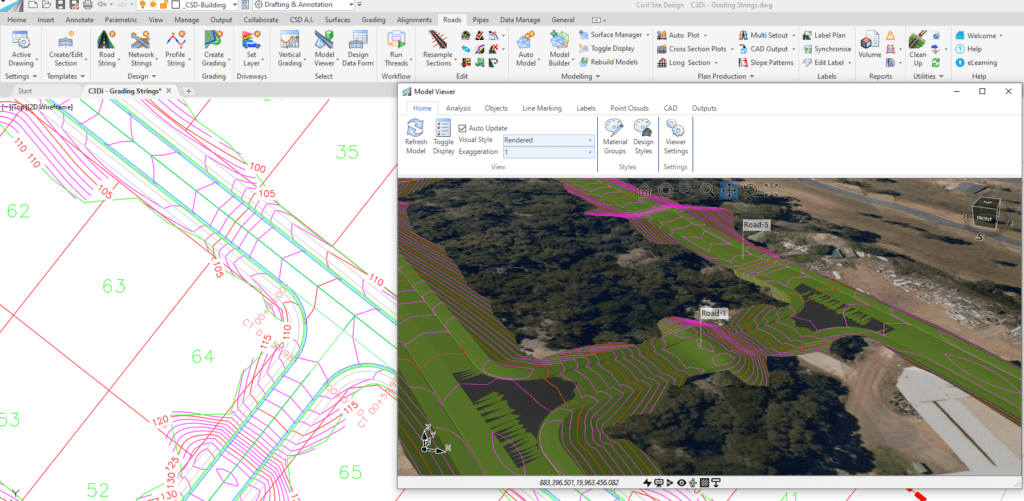 Completed Road Design
You can then go in and easily edit the profile/section, elevations, slopes, curves, etc., for your roads with a single button click, using Civil Site Design's "Vertical Grading Editor" which works for roads, gradings, and even pipes. One easy-to-use vertical tool for all your designs – that's some powerful stuff.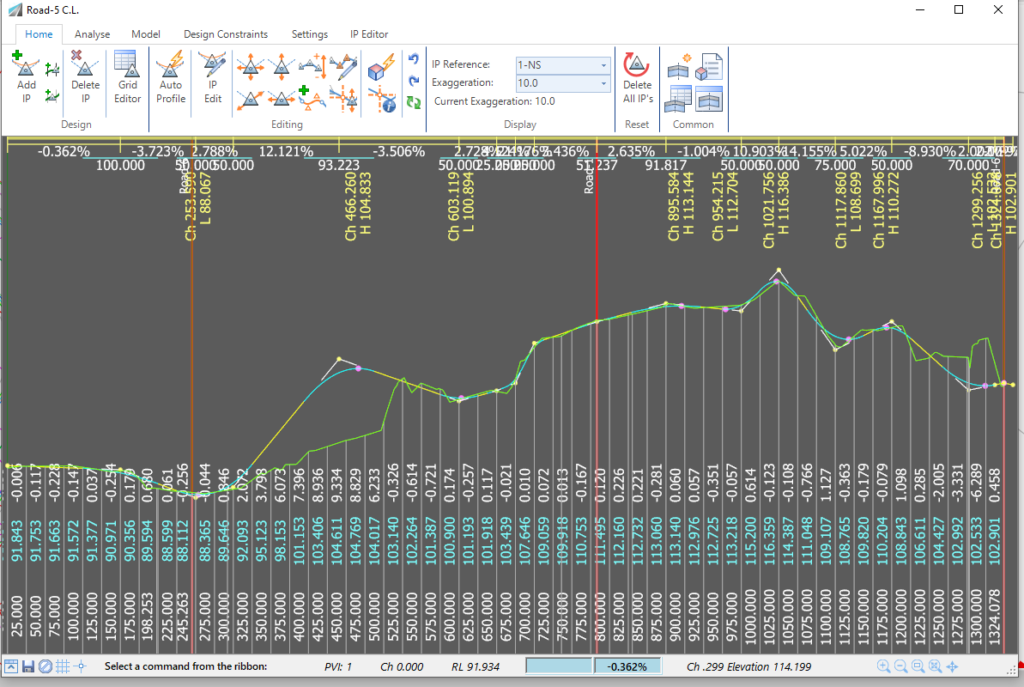 Vertical Grading Editor
This is barely scratching the surface of what Civil Site Design Plus can do. If you want to see Civil Site Design in action, watch these two videos:
Civil Site Design for Road Design
They're done using the AutoCAD Civil 3D plug-in, but the features work exactly the same in the Civil Site Design Plus version for AutoCAD. The Plus version has all the tools you'll see in the video but you work in basic AutoCAD, completely eliminating the need for your AutoCAD Civil 3D subscription. Now, there's something to think about!
– James Coppinger