Would you like to catch the parcel geometry errors early in your design? Are you verifying maps and surveys for your town, or an approving authority? Do you need to identify labels where the sum of the partial lengths don't add up to the overall length because the geometry is off, or where AutoCAD Civil 3D delta label values are incorrect?
All of this is possible in a single, easy-to-use, and incredibly intelligent user interface.
Pemulis Map Maker provides full parcel checking, labeling, and custom reporting capabilities for AutoCAD, BricsCAD, and Civil 3D. Map Maker quickly defines parcels, checks map entities for geometry errors, intelligently annotates parcels, generates tangent & curve tables, and creates custom tables and reports based on your firm's reporting standards. Map Maker can define parcels from lines, arcs, polylines, or from raw map data, and imports, exports, and labels AutoCAD Civil 3D parcels using AutoCAD Civil 3D or Map Maker labels.
Learn more about Pemulis Map Maker by clicking on the tabs below
Map Maker includes a custom report generator for creating all your survey and mapping reports. In this report generator you'll find a dozen report forms that include closure reports, lot area reports, legal descriptions, and more. Your custom reports can be shared and reused within your company. Customize your reports by project and/or regional requirements and standards.
Review a report on any project, parcel, or course with a simple right-click
Preview all reports on screen
Customize headers, footers and all individual report components
Save/re-use your own custom report formats
Includes standard legal description, map-checking, parcel area reports and many more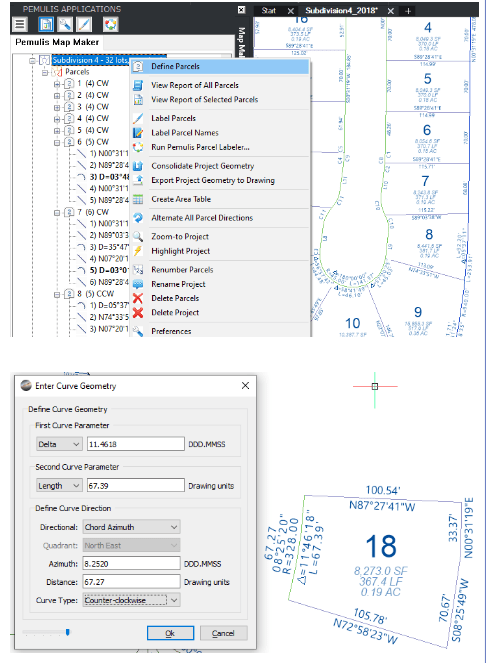 Quickly annotate parcels, individual lines, arcs, and polylines, or even annotate Civil 3D parcels. Map Maker's annotation labels are annotative scale aware, reactive to the changes of the underlying entity. You can use custom symbols such as monuments, crows-feet, and ticks, and can easily leader the annotation using a single grip.
One advanced annotation object for both tangents and curves - the Pemulis_Label
Custom labeling and leadering styles for all your annotation needs
Label values automatically update based on geometry changes
Complete text properties: text offset, tracking (spacing between characters), line spacing, text style and height, text masking, and more
Text is readable in all orientations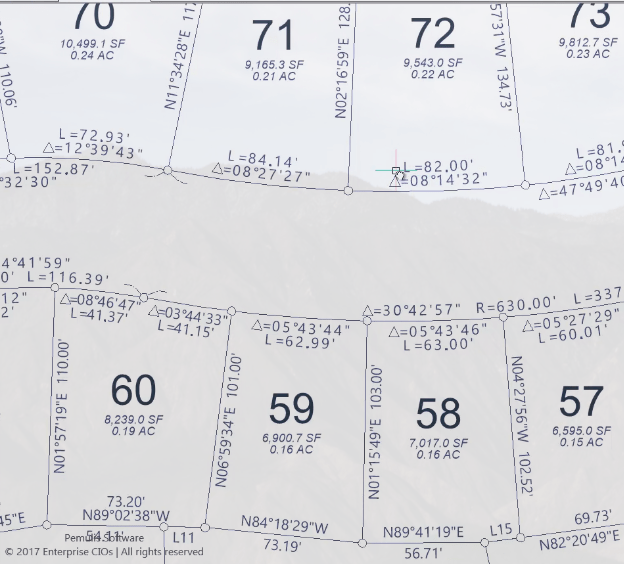 You can create custom tables from any feature of a parcel and its geometry. For example, create a table for parcels 1-100 showing lot number, course number, angle (chord for curves), length, and the area, perimeter, and error-of-closure.
One advanced table object for both tangent and curve tables - the Pemulis_Table
Tables are completely customizable to your table standards
Numbers are assigned in the order labels are created and can be renumbered as desired, even renumbered based on their position on a map
Convert a descriptive label to a numbered label
Quickly and easily add or remove desired numbers to/from a table
Erased labels are automatically removed from their table
Remove gaps in table numbering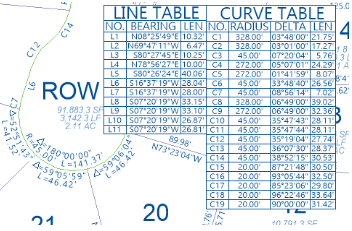 Do you work with large scale subdivisions? Once you've laid out your parcels, how much time does it take to label using AutoCAD Civil 3D labels, generate reports, and create the recorded plat?
With Pemulis Parcel Labeler for Civil 3D, you could label a 100 parcel subdivision in seconds, using your company's AutoCAD Civil 3D label styles, and specify where the partial labels display length (and delta for curves) and the overall labels display angle and distance (and radius for curves), all on the appropriate side of a parcel segment.
And, with Pemulis Parcel Labeler for Civil 3D, you can catch parcel geometry errors early in your design. Identify geometry where the sum of the partial lengths do not add up to the overall length, as well as incorrect delta values that Civil 3D labels produce. All of this is possible in a single, easy-to-use, and incredibly intelligent user interface.
Contact us to discuss how Pemulis Parcel Labeler for Civil 3D can accelerate your subdivision mapping projects and eliminate errors and omissions.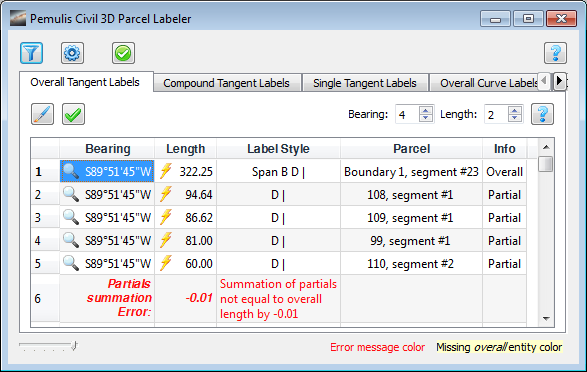 Map Maker Cost & Leasing Information
Pemulis Map Maker is available as an annual subscription for single and network users.
Interested in Pemulis Parcel Labeler and don't need the full Pemulis Map Maker? You can buy the standalone version of Pemulis Parcel Labeler for AutoCAD Civil 3D.
Need to discuss volume discounts, purchasing options or want a formal quotation? Contact us at 866-824-4459.
Products are available for purchase in the U.S. and Canada only.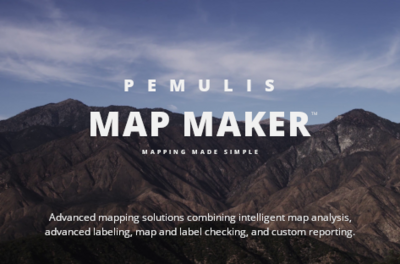 Permulis Map Maker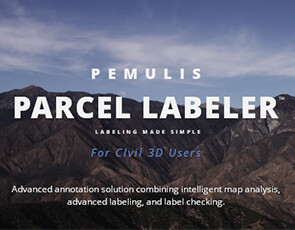 Permulis Parcel Labeler
Leasing is Available
Did you know that you can lease software, training, and consulting services*? Leasing allows businesses to get the software and equipment they need without affecting bank or credit lines. No matter the type of business, you need the proper software and equipment to efficiently compete and flourish. That's why we offer leasing options through Lease Corporation of America.
Why Lease?
Conserve your working capital
Simple application/approval process
Finance installation and training costs in one lease
Potential tax savings under IRS Section 179
$1 purchase option allows you to own the equipment at the end of the term
Quick turnaround times on Credit Applications: Under $150,000 approvals in 2-4 hours with application only; over $150,000 approvals in 24 to 48 hours with submission of tax returns or financials
Fixed monthly payments throughout term
Trade up to new equipment
Competitive finance rates
* Lease pricing starts at $5,000 at a minimum.
Have questions on Pemulis Map Maker or want to schedule a demo? We'd love to hear from you! Contact us in the way that works best for you, and we'll get back to you shortly.
Call us at 866-824-4459
Fill out the form below
Schedule a Demo
Interested in a private demo. Contact us to schedule one.
Try Pemulis Map Maker
Try Pemulis Map Maker free for 30 days.
TEK Bloks
We're here to help you get the most out of Pemulis Map Maker. With TEK Bloks, you always have trained professional support staff available, without disrupting other staff. TEK Bloks are pre-paid support hours that let you call on ZenTek's experienced technical staff to address support issues, questions, and problems.