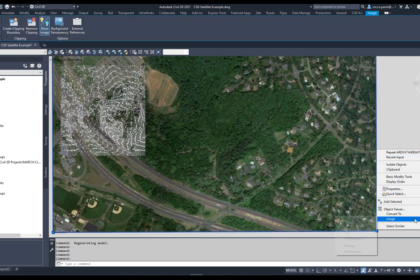 Using Civil Site Design with AutoCAD Civil 3D can help you simplify two major topography concerns in Subdivision Design. We'll show you how in this video.
The first is finding the existing topography and aerial information for a site so you can begin the preliminary design. Rather than waiting for your team to provide you with the topographic data, you can use Civil Site Design to find the topography and site conditions so you can start preliminary concepts and costs.
The second concern deals with tying your finished design into adjacent properties and roads. Finding the topographic data for those is a struggle in Civil 3D. But by using the Satellite Surface tool, you can quickly locate this information, saving you hours/days of effort.