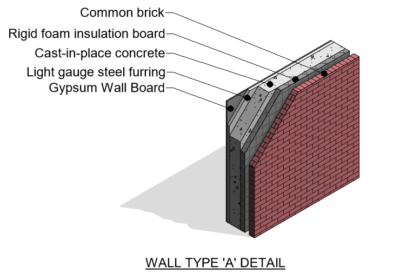 2D drafted details are ubiquitous in the construction industry and are used to convey information about all kinds of things from materials to installation techniques. With Autodesk Revit we can leverage the 3D model to produce accurate details and provide a more robust way of relaying information. Today we will create the detail below using a few simple tools.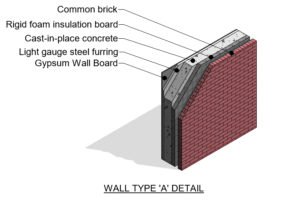 First, choose a wall type that has multiple material layers and create a 6' high wall that is 6' long.
Open the default 3D view by clicking the small house button on the quick access toolbar.
Use the View Cube to orient the view like below.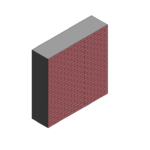 Lock the 3D view by clicking the "Lock 3D View" tool on the View Control Toolbar.

Once the view is locked, select the wall and click the "Create Parts" tool on the "Create" panel.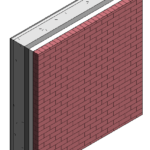 Now we can see our material layers. We could start to annotate the detail now, but let's take it a step further by cutting away some material.
Select the Brick part, which should now be separate, and select the "Divide Parts" tool on the ribbon.
Select the "Edit Sketch" tool. Set your work plane to the face of the brick. You should now see a dashed blue square around the outside of the wall section. Draw a sketch diagonally from dashed line to dashed line like the magenta line in the sketch below. The sketch line must reach the dashed boundary line.
Once you complete drawing the line remember to finish the sketch. Now select the brick part corner.
You should now see a tool on the ribbon "Exclude Parts". Click the tool and select the corner of the brick that was cut. That will remove a portion of the material revealing the material behind it.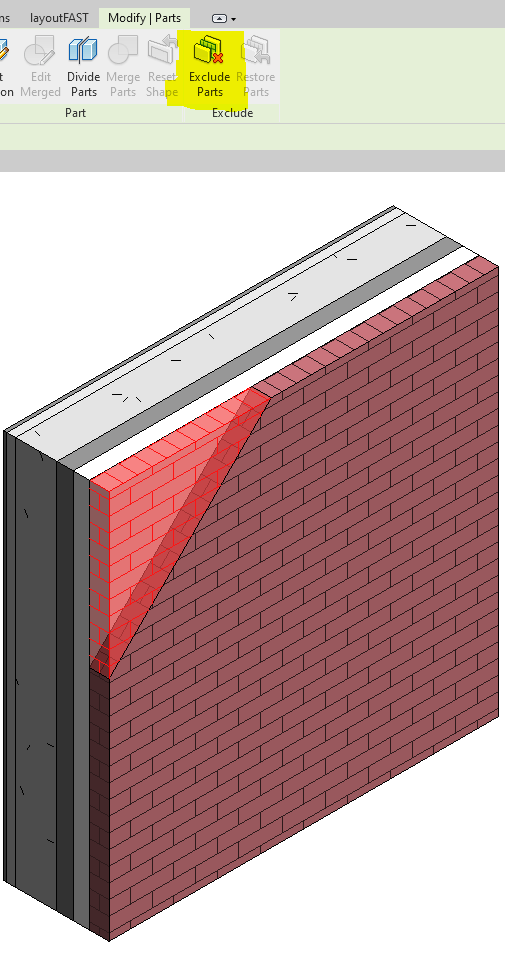 Repeat this process for the rest of the materials one by one, staggering the cuts. If you have a wall type with an air gap, you can exclude that layer completely. Change your materials as needed, add shadowing and any additional information to the detail.
With all of the materials now cut, Material Tags can be used to display the material information.
This is a great technique to use to generate unique details that are clear and concise, that will work with any system family such as floors or roofs.