3ds Max for Beginners
This course teaches students the basic skills and tools of how to set up and control a model in Autodesk 3ds Max so they can present their 3D BIM concepts to clients, or the public, in photo-realistic or animated scenes.
3ds Max for the Architectural World
This course teaches students how to use the Autodesk 3ds Max toolset to develop high-quality renderings, models, and even fully developed animations.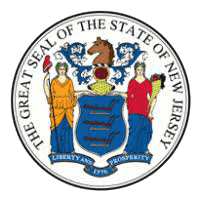 ZenTek, LLC is approved by the New Jersey State Board of Professional Engineers and Land Surveyors to offer CPC (also known as CEC/PDH depending on your state) credits for specific training courses.
Online Training Cancellation Policy
Registration may be modified or cancelled at no charge up to 24 hours prior to the start of class. Cancellations made less than 24 hours before the start of class will result in a cancellation fee of 50% of the quoted tuition. No refunds will be given once a class has begun. ZenTek reserves the right to cancel or reschedule a course for any reason.