You're a contractor, builder, fabricator, or installer . . . you're not a drafter. You know the right way to create and install your system. But having to provide detailed drawings of those systems once you are done can be a time consuming, expensive, and frustrating process when you're not a CAD and drafting expert. Just the cost of CAD software alone, much less learning to effectively use it, can significantly damage your bottom line.
ZenTek Consultants, the nation's leading design/build technology support firm, is here to help!
As-builts, shop drawings, detailing, system sketches, whatever you need. We're here to help you take your hand sketches and turn them into professional submittals. It doesn't matter if you have red lines on a PDF or on a sheet of paper, ZenTek can take your notes and convert them to professional CAD drawings and provide record versions built to your, or your client's, specifications.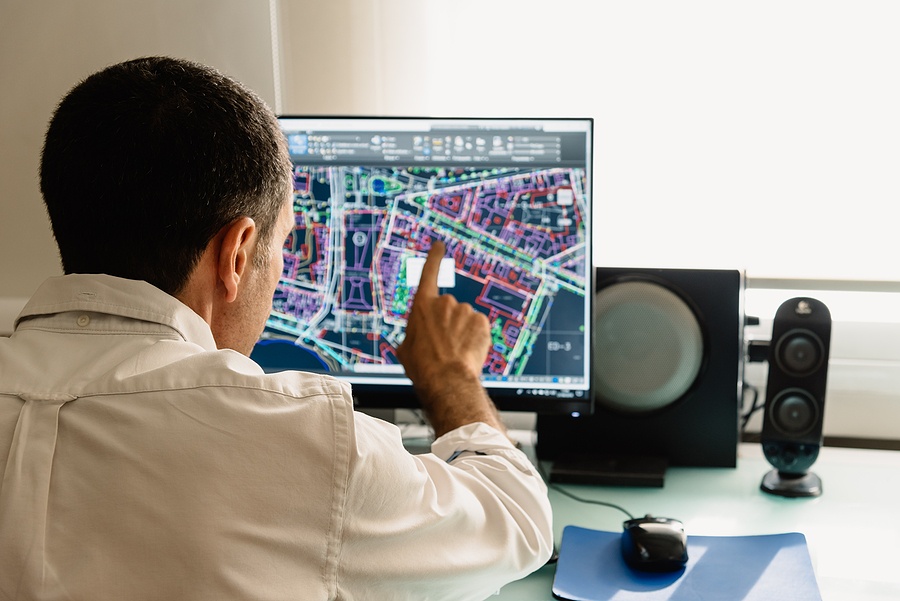 ZenTek Consultants is a U.S. company, using only professional CAD staff with years of experience. Every project is carefully reviewed by one of our Principals, who have decades of design experience, before being submitted to you for final approval.
Surfaces, points, corridors, pipe networks, grading objects - there are dozens of civil- and survey-related drafting and design functions we need for our projects but don't always have the time, or knowledge, to generate effectively on our own.
As a Licensed Surveyor or P.E., your job is to verify the accuracy and function of the civil design, not learn the myriad steps needed to use modern CAD systems for civil design. You need people with specialized skills for those complex software solutions and we can't all have the folks we need as full-time staff. Even when we do, those people are just too busy to address all your needs on every job. ZenTek's survey/civil experts are here to help you with that workload.
Every construction project has changes and adjustments in the field. What you build and install is never quite what the original design envisioned, and those changes need to be documented for record. Most of us are contractually obligated to provide As-Built drawings of our work but it's always a struggle to get them translated from field notes & sketches to an acceptable, professional format that can be delivered to the General Contractor, Owner, or Architect.
ZenTek Consultants will take your field installation information and convert it to professional-looking CAD files that will meet contract requirements, enhance your reputation, and help you win future work because of the high quality of your deliverables. We will provide high quality DWG files, PDF files, printed hard copies, or all the above, for your As-Builts.
Contractors, suppliers, manufacturers, subcontractors, consultants, or fabricators – we all need to provide shop drawings to clients, but developing these can be more of a time strain than we can handle. In the modern world, we can't all afford to maintain CAD staff to develop accurate shop drawings and deliver them in professional formats that will enhance our reputations and help develop future work.
That's where ZenTek Consultants can help. Our staff can take existing design DWGs/PDFs, even paper documents, and convert them to the quality Shop Drawings you need, meeting all your standards and requirements. From initial Submittal documents to fully developed Shop Drawings and everything between, we're here to help.
Millwork, HVAC, Steel, or any other industry can require the development of highly-detailed sketches showing the specifics of fabrication, installation, and erection of work. These details are your specialty, but putting them into the required CAD/DWG format needed for modern projects is a separate skill that many of us don't have or can't afford to hire full-time staff to handle.
ZenTek Consultants, the nation's leading design/build CAD and technology experts is here to help with watever level of drafting support you need. Whether it's taking your hand drawn information, converting existing CAD drawings, or working with your designers/installers to develop your detailing sheets from scratch, we're here for you on every one of your projects.
It doesn't matter if you're a contractor, fabricator, architect, engineer, or even just a homeowner. We all need drafting support from time to time. Maybe your staff can't meet work demands or maybe you just need a sketch to submit to the town for a new deck layout, or anything else that comes to mind. If you're looking for someone to help develop sketches, plans, elevations, or detailing of any type of project, then you're in the right place.
ZenTek Consultants staff has decades of experience in the design/build/manufacturing world and we specialize in the CAD industry at every level. We can take any input (paper sketches, redlines, PDF markups, etc.) and convert it to professional looking DWG/PDF/hardcopy files that meets your specific needs.
Want to start a discussion on how ZenTek Consultants can help on your next project? Give us a call at 866-824-4459 or simply fill out the form below with your specific needs and we'll get back to you shortly.