BricsCAD Mastering the Basics I
Perfect for the BricsCAD novice who wants to learn how to open, print and do basic editing of BricsCAD files. Or those who are looking to improve their technical skills so they can handle basic design changes to BricsCAD line work without involving design staff.
BricsCAD Mastering the Basics II
Perfect for the BricsCAD beginner who can handle basic drafting but wants to learn how to work with advanced drafting tools like polyline tools, attributed blocks, layer filters, and external reference.
BricsCAD Mastering the Basics III
This course is for those who are comfortable with drafting in BricsCAD but want to become more proficient with detailed drawing scale, viewport, and display setups, as well as gain a better understanding of Sheet Sets, macros, standards and leader/table styles.
BricsCAD: Beyond the Basics
This live online course teaches you how to build templates, set default environments, and set up advanced drafting tools and features to automate your workload in BricsCAD.
BIM Modeling Made Simple with BricsCAD BIM
With BricsCAD BIM, you can handle all of your 2D & 3D drafting needs within the same file. Whether you're completely new to BIM, an experienced CAD user looking to extend your skills, or maybe you're just looking for a more efficient, cost-effective way to handle your 3D modeling, this is the course for you.
Making the Move from AutoCAD to BricsCAD
Even though BricsCAD uses all the same command/features/functions as AutoCAD, it's important to get up to speed quickly on the most important tools and features. This course shows students how to make that move to BricsCAD.
Getting Started with BricsCAD
Whether you have no CAD experience, or just a bit from another CAD system, this course shows you how to handle basic changes, reviews, and markups with BricsCAD.
Basic CAD Drafting with BricsCAD
This courses teaches students how to use the basic drafting tools in BricsCAD, including layers, annotation, hatch, and blocks.
BricsCAD – Basics of Mechanical Design
This course is perfect for those who have 2D CAD experience and are looking to transition to an affordable and capable mechanical design environment. We will present the basics of BricsCAD Mechanical's unique environment.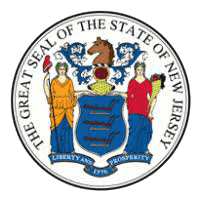 ZenTek, LLC is approved by the New Jersey State Board of Professional Engineers and Land Surveyors to offer CPC (also known as CEC/PDH depending on your state) credits for specific training courses.
Online Training Cancellation Policy
Registration may be modified or cancelled at no charge up to 24 hours prior to the start of class. Cancellations made less than 24 hours before the start of class will result in a cancellation fee of 50% of the quoted tuition. No refunds will be given once a class has begun. ZenTek reserves the right to cancel or reschedule a course for any reason.