TekFlow for Construction: Increase Efficiency and Productivity
The modern workforce has changed, and we're all being asked to generate more, with fewer staff and less time, all without increasing expenses. Efficiency has become the watchword of the decade and the concept of doing "more with less" is our new reality.
TekFlow for Construction is about working better with technology you already own (Bluebeam, Procore, Autodesk Construction Cloud, and SharePoint). This video series focuses on improving the way you work today, by creatively using the systems you own to make your job easier. With TekFlow, we're bringing you that expertise with a series of bi-weekly videocast presentations that will highlight the best practices we've developed and implemented for our clients in these areas.
Please let us know in the comments if you find this information beneficial, or if you have a tip to share.
Tuesday, 21 November 2023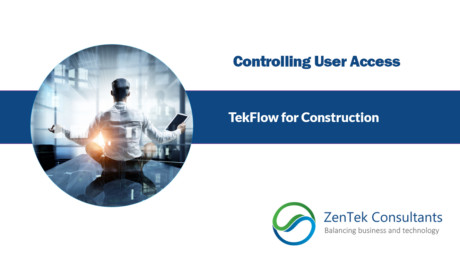 Cloud-based construction data hosting is vital but you always need to be careful about which individual can see what data. Just dropping everything into folders online without controlling user access