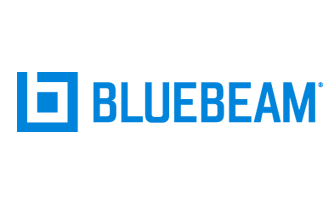 Important Information for Bluebeam 2019 and Older Customers
Bluebeam has announced an official End of Sale notice for all versions of Revu 2019 and earlier beginning March 22, 2022. If you wish to purchase additional seats of versions 2019 or earlier, you must do so before March 22, 2022. As of March 21, 2023, versions of Revu 2019 and earlier will no longer be supported (this includes support technical issues and re-registering of products). It is important to note that on March 21, 2023, any users that have not upgraded to Revu 20 or newer will lose access to Bluebeam Studio.​
Learn more about Bluebeam Revu by clicking on the tabs below
Bluebeam Revu keeps teams on the same page through the design process, helps move the project forward during construction, and preserves important project data through completion and beyond.
Design Review
Revu speeds up design reviews by allowing project partners to mark up and collaborate on the same documents in real time, or any time.
QA/QC
For architects, engineers and contractors, the markup and collaboration tools in Bluebeam Revu allow for faster, more accurate and more thorough quality reviews.
Quantity Takeoffs
Measurement tools in Revu help you capture a project's true scope and create a stronger bid—which gives you the competitive edge.
Submittal Review
Revu simplifies submittals with powerful markup and editing tools, and integrates seamlessly into many document management systems to keep your project running smoothly.
RFI Posting
Revu keeps RFIs clear and organized with smart markup, hyperlinking and visualization tools, helping your project stay on track.
Punch Process
By sorting and summarizing punch items within drawings, Revu helps project teams achieve a 90% completion rate on first back check.
Project Handover
With the dynamic document creation tools in Revu, you can deliver smart O&Ms that give facilities managers quick and easy digital access to critical project information.
Bluebeam Revu 20 Standard
The essential solution for intuitive PDF markup, editing and collaboration.
​Who uses Standard?
General Contractors
Specialty Contractors
Estimators
Superintendents
Owners
​Key Features
2D and 3D PDF Markup
Markups List
Tool Chest
Sets
Measurement Tools
Bluebeam Revu 20 CAD
The solution for CAD users that includes smart plugins for 2D and 3D PDF creation.
​Includes Standard features
​Who uses CAD?
Architects
Engineers
CAD users
Key Features
Plugins for 2D PDFs
Plugins for 3D PDFs
Batch Creation
Bluebeam Revu 20 Extreme
The robust solution for automating complex processes and pushing the limits of document collaboration. ​
​Includes Standard features
Includes CAD features
​Who uses eXtreme?
Architects
Engineers
General Contractors
Specialty Contractors
Estimators
Superintendents
Key Features
Automatic Form Creation
Batch Link®
Batch Slip Sheet
OCR
Batch Sign and Seal
Bluebeam Revu Cost & Leasing Information
Bluebeam Revu is available to purchase via two different licensing options: Perpetual Licensing and Open Licensing. Perpetual Licensing is a one-time license purchase, with volume discounts provided on a per transaction basis, while Open Licensing is an annual subscription, priced according to volume. Contact us for additional details.
Products are available for purchase in the U.S. only.
Leasing is Available
Did you know that you can lease software, training, and consulting services*? Leasing allows businesses to get the software and equipment they need without affecting bank or credit lines. No matter the type of business, you need the proper software and equipment to efficiently compete and flourish. That's why we offer leasing options through Lease Corporation of America.
Why Lease?
Conserve your working capital
Simple application/approval process
Finance installation and training costs in one lease
Potential tax savings under IRS Section 179.
Potential tax savings under IRS Section 179. Deduction limit jumps to $1,050,000 and equipment purchase limit is now $2,620,000.
$1 purchase option allows you to own the equipment at the end of the term
Quick turnaround times on Credit Applications: Under $150,000 approvals in 2-4 hours with application only; over $150,000 approvals in 24 to 48 hours with submission of tax returns or financials
Fixed monthly payments throughout term
Trade up to new equipment
Competitive finance rates
* Lease pricing starts at $5,000 at a minimum.
Have questions on Bluebeam Revu or want to schedule a demo? We'd love to hear from you! Contact us in the way that works best for you, and we'll get back to you shortly.
Call us at 866-824-4459
Fill out the form below
Schedule a Demo
Interested in a private demo. Contact us to schedule one.
Try Bluebeam Revu
Try Bluebeam Revu free for 30 days.
TEK Bloks
We're here to help you get the most out of Bluebeam Revu. With TEK Bloks, you always have trained professional support staff available, without disrupting other staff. TEK Bloks are pre-paid support hours that let you call on ZenTek's experienced technical staff to address support issues, questions, and problems.
ZenTek Revu Tools
ZenTek Revu Tools are basic tool chests that install directly inside the current release of Bluebeam Revu (Standard, CAD, or eXtreme). Each Tool Set is broken down into Palettes, containing takeoff features for trade-specific item counts, areas, volumes, linear takeoffs, plus a host of other functions. Each Tool Set is designed by industry professionals to give you exactly the tools you need, for the industry you work in.
ZenEstimate Steel
ZenEstimate Steel, available for both Metric and Imperial units, provides steel symbols with built-in weight calculations, and allows for both column & beam conditions & adjustable column heights. The ZenEstimate Steel tool set provides symbols for AISC/ASTM standard shapes, from I-Beams and Channels to Rebar and Sheeting. Also includes Bluebeam structural steel tool variants for Cold Form and Hot Roll steel shapes.
ZenEstimate HVAC
ZenEstimate HVAC provides over 900 HVAC and piping symbols with built-in weight calculations for different gauges and pipe materials. Includes standard duct controls and valves for common industry pipe and duct sizes. Allows you to track installation and material costs dynamically, and even record delivery/return status and dates for materials.