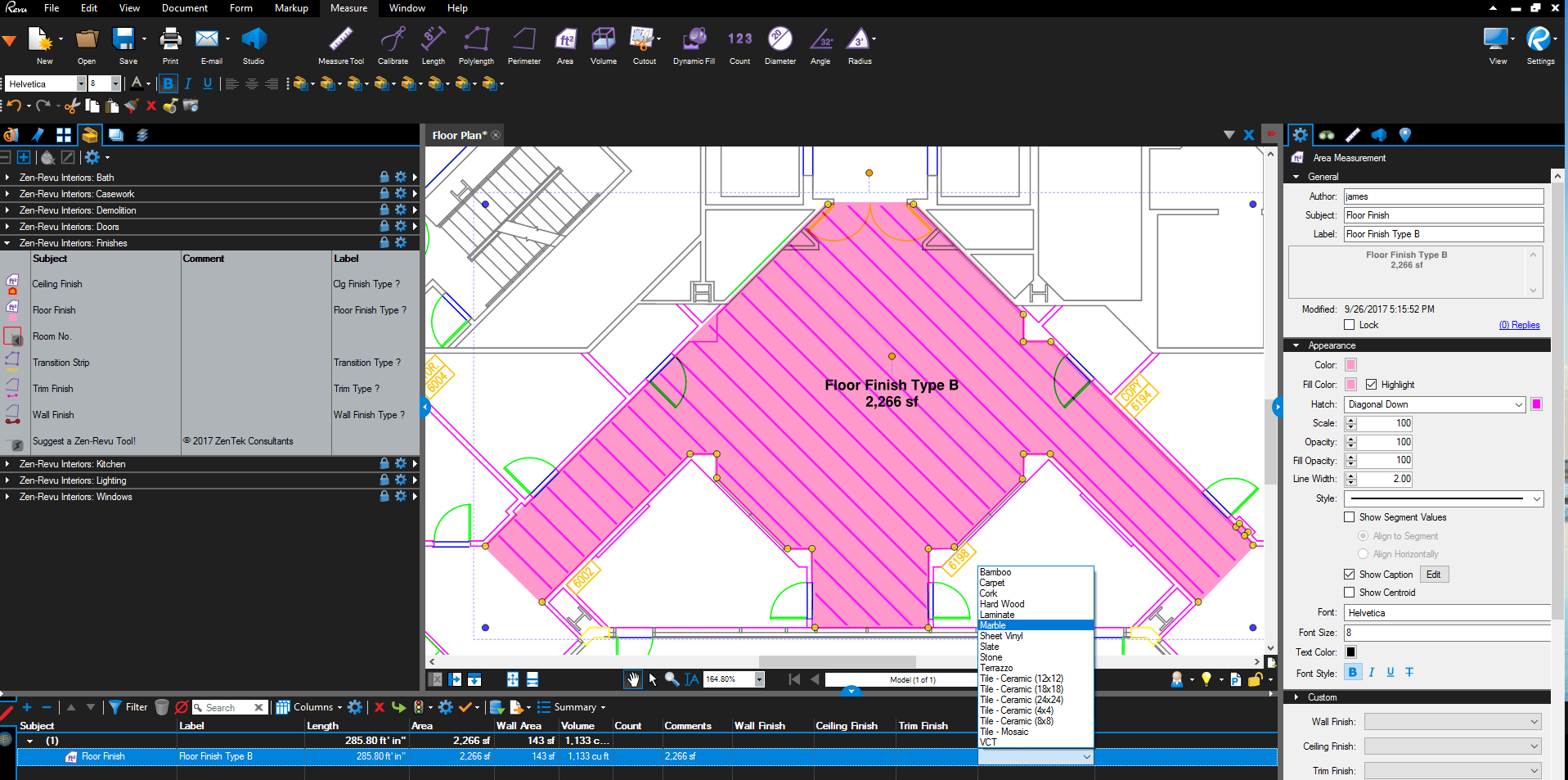 While Bluebeam Revu® offers fast, simple, and accurate takeoff of all building structures, most users still struggle with getting consistent output on each project. Each user does things their own way, and this can be a big problem. The answer is to develop custom tools, with standard properties for all your takeoff objects, but who has the time - or money - to do that? That's where ZenTek Revu Tools come in! ZenTek Revu Tools are fully developed tool chests that you can add to Bluebeam Revu* to make all your estimating as simple as point and click.
ZenTek Revu Tools give you a full suite of simple-to-use tools, designed specifically for your own trade/industry. ZenTek Revu Tools give you fast, reliable, output that looks the same on every project. Whether you're a general contractor, design professional, trade contractor, or anything else in the construction world – these tools will help you perform takeoffs quickly and accurately, using the Bluebeam Revu software that your staff already works with.
​ZenTek Revu Tools are basic tool chests that install directly inside the current release of Bluebeam Revu (Standard, CAD, or eXtreme). Each Tool Set is broken down into Palettes, containing takeoff features for trade-specific item counts, areas, volumes, linear takeoffs, plus a host of other functions. Each Tool Set is designed by industry professionals to give you exactly the tools you need, for the industry you work in.
*ZenTek Revu Tools are built to run on Bluebeam Revu 20, 2019, 2018 & 2017.