Revit Exploring the Essentials
This course provides a solid understanding of basic Revit concepts and is an absolute must for any new Revit user. It is also a great refresher for more experienced users as it helps students comfortably make the move from out-of-date 2D CAD work to the world of 3D BIM in Revit.
Revit for Architecture
This course is designed to ensure that students who deal with architectural projects have a full understanding of all core Revit tools, as they relate directly to architectural layout and design.
Revit for Interior Designers
This course is designed to help Interior Design professionals make the breakthrough into the world of Autodesk Revit productivity.
Revit Electrical Essentials
This course is designed specifically for those who make their living in the electrical side of the MEP world, and who need detailed instruction on how to make effective use of the powerful tools inside Autodesk Revit for electrical projects. Students will learn how to reduce model production times and increase the quality of output.
Revit Mechanical and Plumbing Essentials
This course teaches students how to properly set up, create, and output mechanical and plumbing systems in Autodesk Revit with the detail they need.
Revit Structure Simplified
This course was developed entirely around the vital structural processes and tools inside Revit, and how to implement and use them on real world projects. From foundations and footings to trusses and detailed structural connections, this course is custom built for those who work full-time in the structural design world.
Dynamo for Revit – Beginner's Course
This course teaches the basic concepts and building blocks of Dynamo's easy-to-use visual interface so students can set intelligent controls onto all their Revit parts and families.
Simplifying the Revit Template Creation Process
This course teaches how to efficiently build well-developed templates in Autodesk Revit, with the data, families, and parameters you need.
Revit Family Fundamentals
Understanding how to modify and build Families from scratch is a required skill for anyone working in the design world. This course is perfect for students who want to start generating a library of Families to address the work their company does.
Revit Mastering the Model
This course teaches students how to structure, place, modify, and integrate complex building systems into a production environment within Autodesk Revit.
Revit for Construction
This course focuses on the practical use of the Revit BIM system for construction use. Students will learn how to use an existing BIM to extract the data, build the views, and generate the schedule data they need to build the project in the real world.
Revit Electrical - Beyond the Basics
This course has been designed for users with a solid understanding of Revit Electrical features who need to develop more control over functionality and output within that system. Students will also learn how to customize Revit output to meet their own needs.
Revit Mechanical and Plumbing - Beyond the Basics
This course covers the most vital, yet often overlooked, tools and features of the MEP tool suites inside Revit. It's perfect for the intermediate-level user who can get basic MEP items created, but struggles with items like zones, systems integration, and model linking.
Revit for Plumbing and Fire Protection
This course focuses on all aspects of creating equipment and pipe features for both plumbing and fire protection systems in Autodesk Revit, along with annotating, detailing, and reporting processes.
Revit Structure - Beyond the Basics
This course takes students beyond the basics of grid layout and component placement in the Revit BIM environment. Students will learn about the advanced linkages, detail modeling, and connection elements needed to put together a true Structural BIM using Autodesk Revit.
Advanced Dynamo for Revit
This course is focused on the Intermediate-level user who has used Dynamo before but needs focused instruction to fully realize the immense potential of automating their design project processes.
Building Information Modeling with Revit and BIM 360
This course teaches students about detailed functions in BIM 360 so that they can make sure all project team members can access the same files and project information from one central location.
Revit Advanced Families
This course is designed for advanced Revit users who are looking to improve their company Family structures, and increase their own skill set in standards management.
Revit Management – Templates and More
Does your firm spend far too much time trying to get your Revit output consistent with your company display standards, or too much time copying components from project to project? This course will help students through the process of building both the CAD Management skills and practical template controls they need to automate and simplify projects.
Autodesk Revit + Enscape
This course teaches students how to use the functionality in Enscape, Autodesk Revit's fully-functional rendering engine, so they can create 3D renderings with lights, finishes, and textures.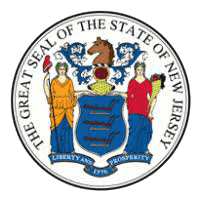 ZenTek, LLC is approved by the New Jersey State Board of Professional Engineers and Land Surveyors to offer CPC (also known as CEC/PDH depending on your state) credits for specific training courses.
Online Training Cancellation Policy
Registration may be modified or cancelled at no charge up to 24 hours prior to the start of class. Cancellations made less than 24 hours before the start of class will result in a cancellation fee of 50% of the quoted tuition. No refunds will be given once a class has begun. ZenTek reserves the right to cancel or reschedule a course for any reason.