Microsoft Excel Basics
This course is for the novice, or infrequent user, who wants to get a better handle on how to perform basic formatting, calculation, and data sorting functions in Microsoft Excel.
Microsoft Project Professional Basics
The course addresses concepts of Critical Patch Methodology, setting Milestones, and updating timetables and workloads throughout the Project lifecycle.
Microsoft Excel Intermediate
This course shows students how to create worksheets in Microsoft Excel that will easily handle the work they regularly do, with just a few lines of data entry. Topics covered include working with templates, data controls, and conditional & lookup formulas.
Microsoft Excel for Construction Scheduling & Estimating
This course shows you the most effective ways of using Microsoft Excel in a construction environment. You'll learn specific Excel formulas that can result in more accurate bids, less human error, and provide automation – all of which save time and money. Plus, we'll show you how to create a schedule and calculate working loads/durations.
Microsoft Project for Construction Management
This course addresses concepts of Project Monitoring, Custom Fields, Resource Pools and Master/Sub-Project controls in Microsoft Project so that students have better control over project tracking/reporting. It is specifically designed for users who work in the construction industry and are comfortable with basic Microsoft Project.
Microsoft Word - The Overlooked Tools
This course  will take students through working with templates, formatting & styles, document structure, and document setup in Microsoft Word.
Present Like a Pro - PowerPoint
This course is designed for students who want a solid understanding of how to use the most commonly-used tools and processes inside PowerPoint to generate professional presentations that are quick and easy to complete.
Interactive Presentations – PowerPoint for Professional Use
Beginning with professional slide design, detailed group review, all the way through timing and developing presentation types, this course is designed to make students a Microsoft PowerPoint Expert.
Microsoft Teams for Remote Users
This course guides users through the basic daily processes of working inside Microsoft Teams so they can easily understand, use, and become proficient in this collaboration software.
Microsoft Teams for Better Business Control
This course teaches students how to set up, organize, and use the Microsoft Teams tools to simplify daily workflow, and dramatically increase productivity on projects.
Mastering Microsoft SharePoint Online
This course teaches students the effective means of using Microsoft Sharepoint Online.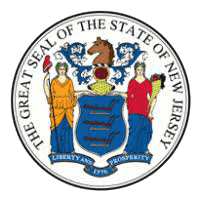 ZenTek, LLC is approved by the New Jersey State Board of Professional Engineers and Land Surveyors to offer CPC (also known as CEC/PDH depending on your state) credits for specific training courses.
Online Training Cancellation Policy
Registration may be modified or cancelled at no charge up to 24 hours prior to the start of class. Cancellations made less than 24 hours before the start of class will result in a cancellation fee of 50% of the quoted tuition. No refunds will be given once a class has begun. ZenTek reserves the right to cancel or reschedule a course for any reason.