Microsoft Teams is a new collaboration tool built on the Office stack. With Microsoft Teams, all your team conversations, related files, notes, and content are kept together in one place and easily accessible by everyone on the team. It's the new hub for teamwork and collaboration.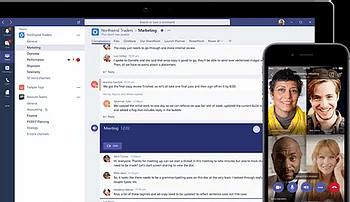 Communicate through chat, meetings, and calls
Teams is a complete chat and online meetings solution. Host audio, video, and web conferences, and chat with anyone inside or outside your organization.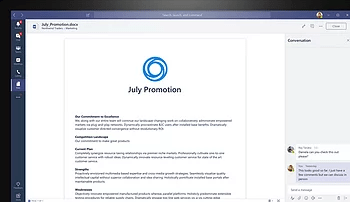 Collaborate together with integrated Office apps
Teams can achieve more together when all their chats, meetings, files and apps live in a single workspace. Coauthor and share files with popular Office apps like Word, Excel, PowerPoint, OneNote, SharePoint, and Power BI.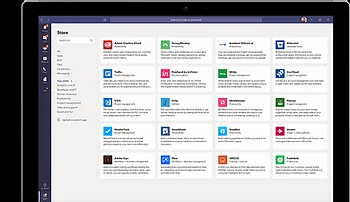 Customize your workplace and achieve more
Integrate apps from Microsoft and third-party partner services to tailor your process, increasing teamwork and productivity.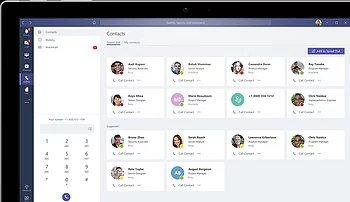 Make calls in Office and Teams
When paired with Phone System, Calling Plan, and/or Direct Routing, Office provides a full business calling experience in Teams on a global scale.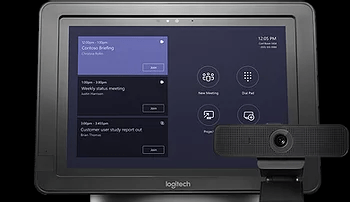 Connect across devices
Teams and Teams devices work better together for intelligent meeting and calling experiences. Find the right devices for your needs and bring your best ideas to life.
Need help with Microsoft Teams?
ZenTek Consultants offers a program that will help your firm transition into this immensely powerful toolset with minimal disruption and maximum return-on-investment for your firm. ZenTek Consultants is a premier Microsoft Cloud Solutions Partner that specializes in developing Teams work structures for the AEC community. With decades of experience in all aspects of the design and construction world, we have a unique understanding of how our clients work, and how complex document control, communication, and collaboration processes can be in this industry.