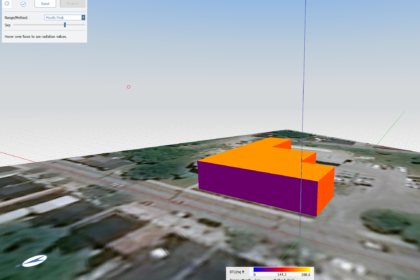 The design process is a creative one with many iterations from the start. While advanced CAD or 3D modeling programs can be used for design, they are often clunky when it comes to creating quick designs for visualization. Introducing Autodesk FormIt. FormIt is a fairly new player to the Autodesk line which provides for basic modeling, visualization and analysis for schematic design.
FormIt can be accessed for free as a web application, downloaded as a desktop application, or as a mobile app that can be used on a tablet. The paid version, or "Pro" version, includes additional features and analysis not included in the free version. FormIt Pro is included with the Autodesk AEC Collection.
The location settings in FormIt allow the user to import a Google Map image for the site background. Draw tools such as lines and arcs, are used to create an enclosed building footprint. FormIt utilizes a push-pull method for creating mass forms. Click on the building footprint and move the mouse up or down to a specified height. Dynamic input allows the user to enter specific dimensions. As forms are created, it is a good idea to create Groups of objects that you do not want to have joined to other objects. Objects join automatically outside of Groups.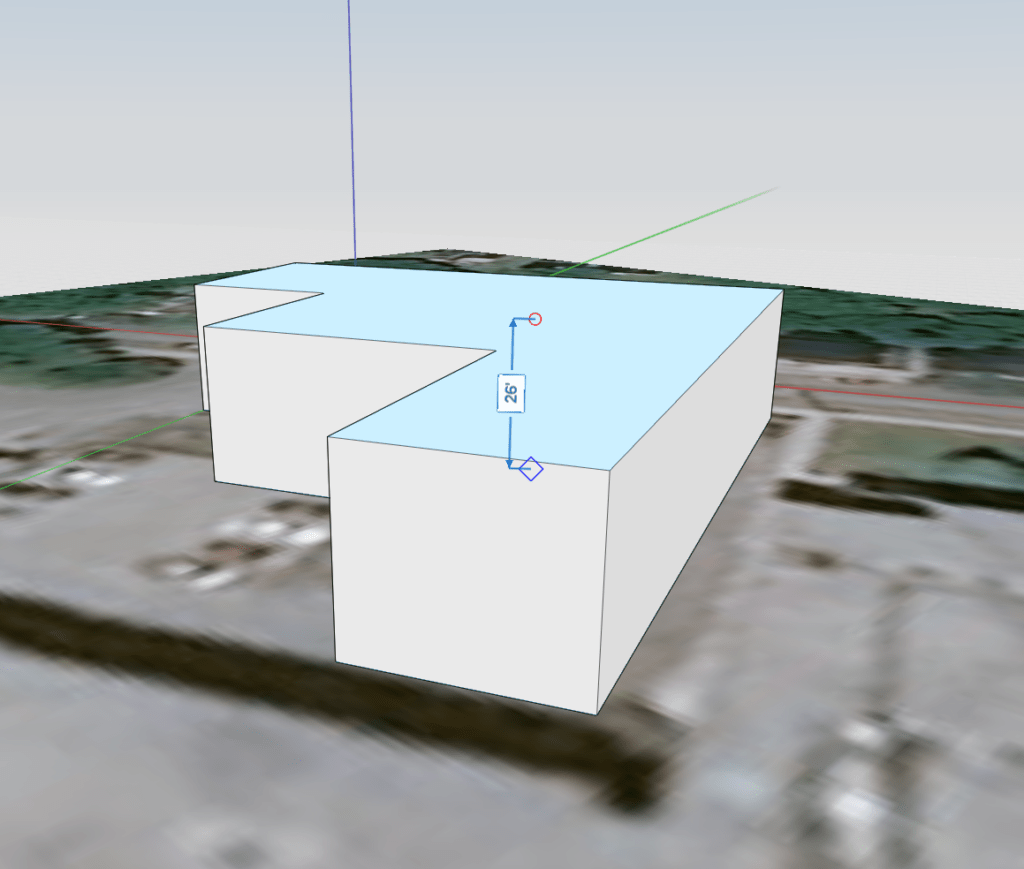 Edits to the model can be made on any face of the mass form. Again, use the push/pull method for modifications. Along with basic massing, FormIt provides the ability to apply materials to objects for realistic rendering and visualization.
FormIt uses the Autodesk Material Library for visualization, as well as Levels, for seamless integration into Revit. Some Revit Families and Sketchup objects can be imported into FormIt for additional design capabilities. FormIt models can be imported into Revit using the FormIt add-in. In this way the design process can continue through construction documents without a lot of re-work. FormIt masses are recognized as Mass Objects in Revit, and so it is possible to create Revit walls, floors, roofs, and even some families from the FormIt model.
Solar analysis can be performed directly within the FormIt model. Sun settings are based on location and building orientation, and can be applied to the entire mass, or a single face. In addition, the model can be exported to Insight 360 for additional early energy analysis.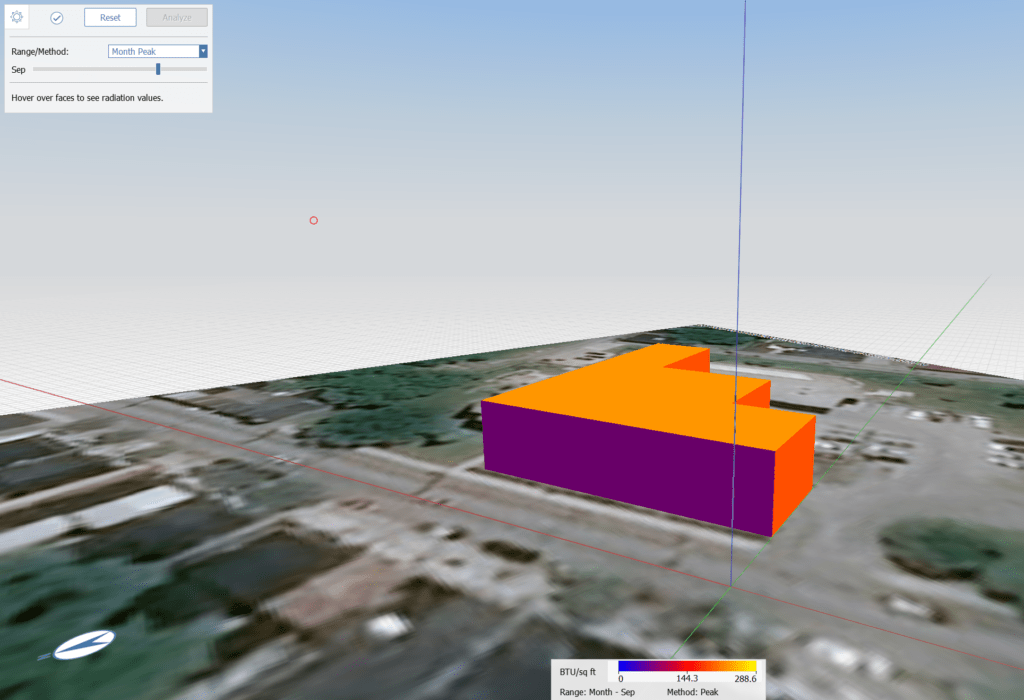 FormIt provides a simple interface for creating mass objects for visualization and analysis. Integration with Revit provides a seamless channel to bridge the gap from design to construction documents.