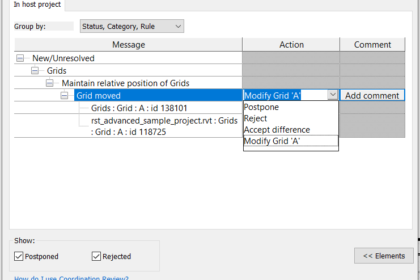 Revit is all about coordination. The easiest way to coordinate between disciplines is to link models. But how do you know when something in the linked model has changed? The Copy/Monitor tool allows you to copy objects from one linked model to the host model and then monitor those objects for changes when the link is reloaded. The Copy/Monitor tool is located on the Collaborate tab, Coordinate panel.

To use Copy/Monitor, first link a Revit project into a host project (i.e., link a Structural project into the Architectural project). In the drop-down menu of the Copy/Monitor button, click Select Link. Click the linked model in the drawing window.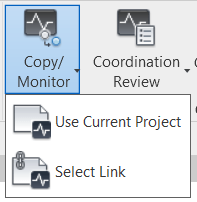 The contextual (green) menu then gives the options for Copy and Monitor. Copy/Monitor allows you to copy and/or monitor Levels, Grids, Columns, Walls, and Floors in a Structural Model. The Options button allows you to customize the settings for naming, family types, and parameters.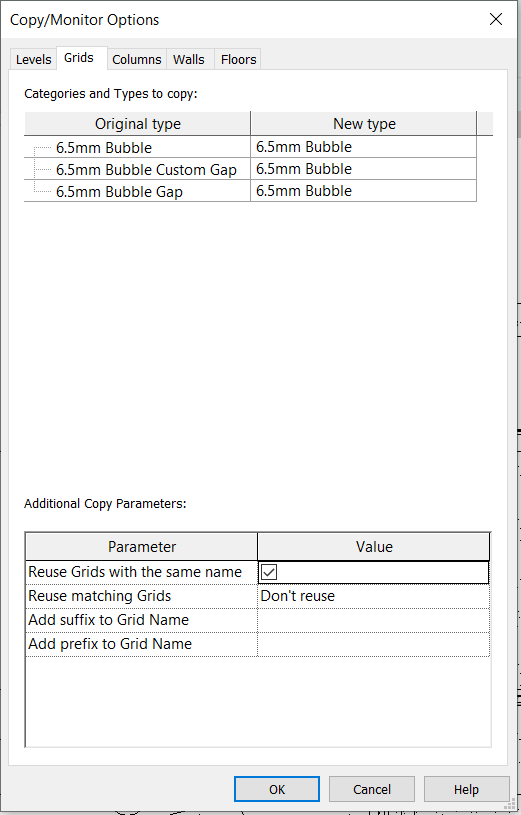 Once the options are set, select Copy or Monitor. Copy will physically duplicate the objects from the link into the host project. Be sure to select the Multiple button in the contextual menu if you need to select more than one item. Click the objects that you want to Copy, and then click the small Finish button next to the Multiple check box. This will allow you to continue to apply the same procedure to Monitor. Once finished with both, click the green Finish check mark to exit the contextual menu and complete the process.

If something has changed in a linked project, the next time the link is loaded there will be a message that a Coordination Review is necessary.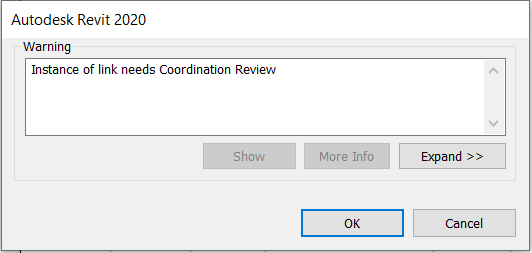 The Coordination Review button is located on the Coordinate panel of the Collaborate tab. On the Coordination Review drop-down menu, click the Select Link option. Click the link in the drawing window. The Coordination Review dialog box opens to show a list of conflicts. Select an Action to apply to the host model to resolve or accept the changed items. Modifying items will change those items in the host project to match the linked project.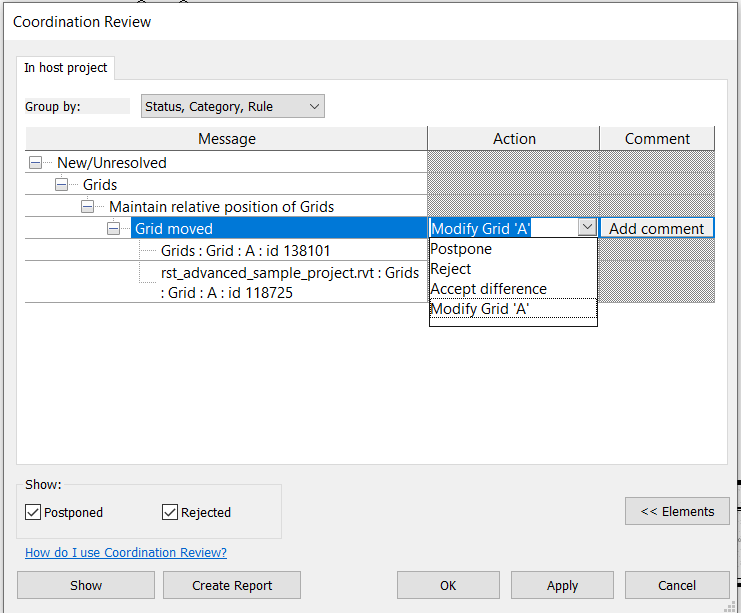 Coordination is critical to the success of a building project. Errors in design can be costly in construction. Revit's Copy/Monitor tools can assist in the coordination process.