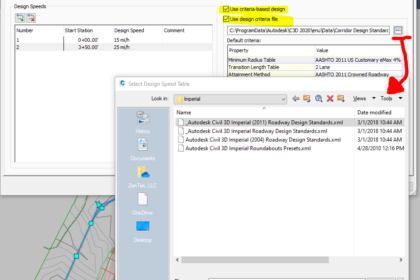 Alignments – we all use them for road layout but we're not all comfortable, or even familiar with, the Design Criteria tools that go along with an Alignment. Design Criteria let you set basic controls on an Alignment for items like road speed, min/max slopes, passing sight, and other roadway design controls. These will help ensure that your road meets all the requirements of the governing agency, whether that's AASHTO or the local municipality. There are three (3) basic components to Alignment Design, all of which can be accessed on the Design Criteria tab of the Create Alignment tools or via Alignment Properties > Design Criteria tab after the alignment has been created.
Lets talk about the three (3) items:
Design Speed. This sets the allowable speed for your road and is a key factor in determining sight distances and other linear design parameters. You can set an overall speed for the road during Alignment Creation, or under Alignment Properties > Design Criteria tab, you can set multiple speeds (based on stations) if there's a speed limit change in your road.​​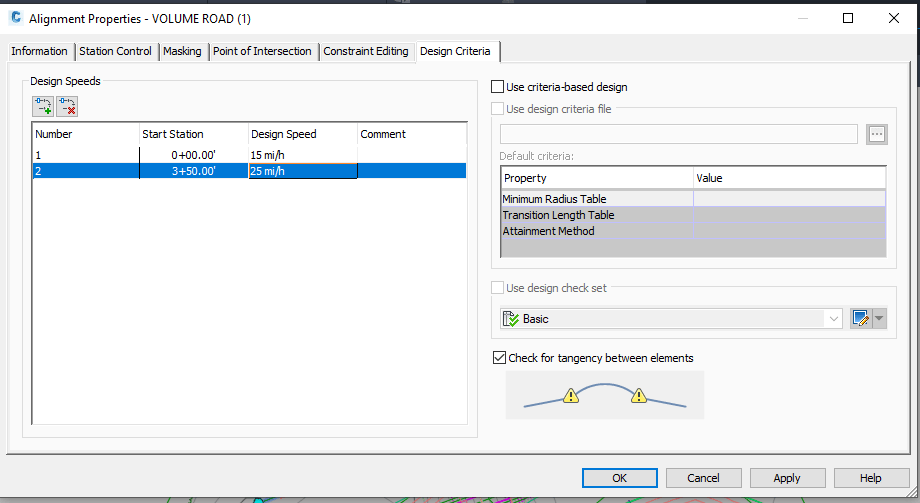 Design Criteria. This lets you assign pre-defined road design criteria from an XML file to match governing parameters from AASHTO, etc., or even to create your own design sets and save them for future use on other projects. Just check the "Use Design Criteria File" box and browse for the appropriate file you want to use. This will check to see if your alignments/profiles all meet the required design parameters automatically.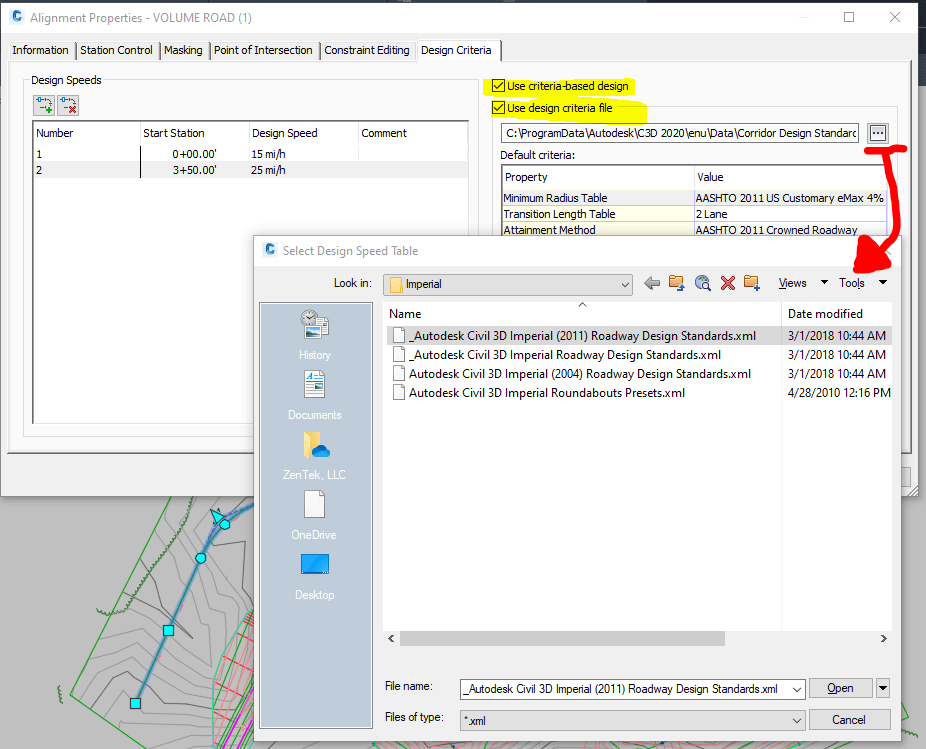 ​​Design Check Sets. These allow you to build your own custom design formulas and checks for a number of different items, like curve values, slope min/max, etc., that are specific to your firm and/or project. Just Click on the "Use Design Check Set" button and select the check set you want to use (these can be created on the Toolspace > Settings Tab).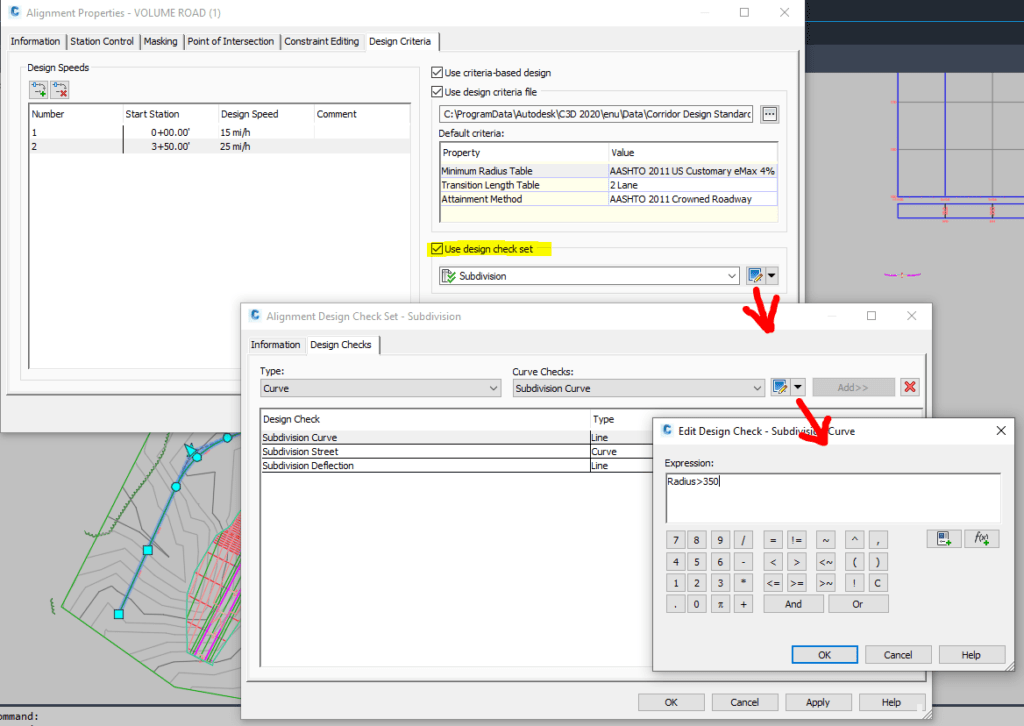 With just a few mouse clicks, you can set controls that will warn you whenever your design is violating the standards you've chosen. This can make it much simpler to let designers handle initial road layouts, reliably, rather than involving engineers to review basic layouts.