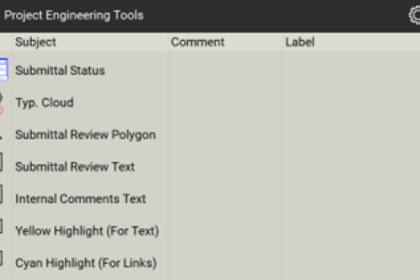 Construction software has tremendously advanced in the last decade, expanding from just basic Microsoft products, such as Word & Excel, and Adobe Acrobat to custom built solutions in Procore, advanced PDF viewer Bluebeam Revu, and complex schedules using Primavera. Bluebeam Revu has been one of the simplest of the tools to adapt within the construction industry due to its high level of customization, ease of us, and relatively cheap cost with a high return on investment compared to other programs. As a Project Engineer or Project Manager, you can use Bluebeam Revu to save a significant amount of time. Here are some tips within Bluebeam to help you out.
1. Set Up Your Project
This includes calibrating the scales on all the relevant pages, hyperlinking (see #3 for more information), page labels and names, bookmarks, adding spaces & places, and organization. Setting up a project at the start is time consuming but the benefit is saving time tenfold throughout the life span of the project. Pair this within Bluebeam Studio (See tip #4), and you can save an exponential amount of time as now everyone has access to the project that has been set up properly.
2. Create Your Own Custom Tool Chest
Tool Chests in Bluebeam are tools, markups, stamps, and more that you use frequently can easily place on the document, drawing, or spec. without having to change properties each time. Add in your approval stamp at the appropriate size or have the same text boxes properties for various statements or questions. This also allows uniformity among the project team. The possibilities are nearly endless. You can learn more about Tool Chests by listening to this episode of The CADDle Call Podcast. Below is just some of the examples you can use for your tool set.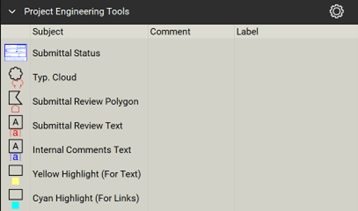 3. Hyperlinking
Did you know that Bluebeam can link different files, websites, and pages from other documents? By linking submittals, RFIs, photos, and more, you can save a tremendous amount of time looking for information. Link the door hardware schedule on the drawing to the door hardware spec and the exact page for that schedule. Create a link to the electrical switchgear and panel submittals and put on the panel schedule & on the electrical room enlarged plan.
4. Collaborate Using Bluebeam Studio & Sessions
Bluebeam has a way to collaborate easily with contractors, owners, architects, and more all within Bluebeam and that is using Bluebeam Studio. This is already included in your license, so it is not an additional cost and other users do not need a license to participate in your project. With Studio, you can add drawings & specs, and more. Using Bluebeam Sessions, you can collaborate on a live .pdf and see everyone's markups as they are placed. This is significantly better than sending out a pdf, waiting for architect to mark it up, send it back to you, then you mark it up and send it to a contractor for more notes. Now all individuals can mark up the drawing & also chat with each other as there is a chat box within it. Bluebeam Studio & Sessions has such a wide variety of uses and you can read more about it in this blog.
Incorporating these tips into your workflow will save a tremendous amount of time and confusion, especially if everyone on the team uses the same tools. Also, all these tips are covered within several of our Bluebeam Revu training classes depending on your skill level. You can look at a full list of Bluebeam classes here.