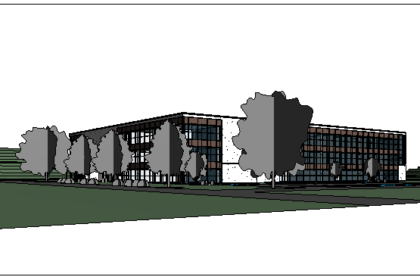 Unless you are an experienced photographer or have taken a perspective course, Revit's Camera settings can seem a bit complicated. We will explore the Revit Camera Settings in the Perspective view.
To create a new Revit Perspective view, open a Plan view. Click on the View tab, Create panel, 3D View drop-down triangle, and click Camera.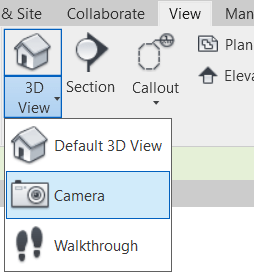 Click in the Plan view to place the Camera. Move the mouse away and click to select a target location. This will be the point that the camera will be looking toward. By default, the Revit Camera settings use an approximate Field of View (FOV) of 50°. This is the area included in the perspective, both horizontally and vertically.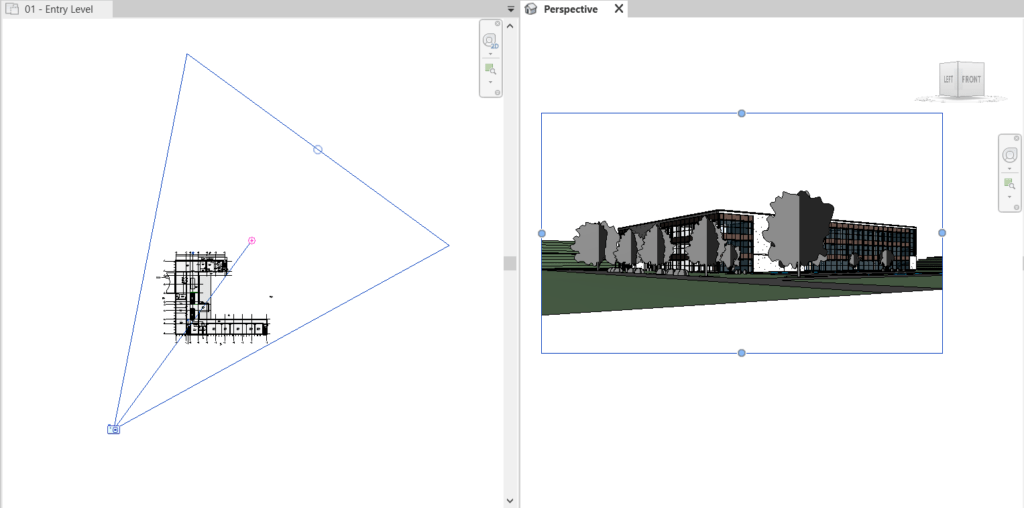 Notice the line with the blue dot in the Plan view on the left. This is the Far Clip Offset line – the extents of the Perspective FOV. In the Perspective view on the right, the Far Clip Offset serves as the Crop region for the view. The size of the view can be adjusted by clicking and dragging on the dots at the midpoints of the frame. As the width of the frame is adjusted, the corresponding line in the Plan view will automatically adjust as well.
The Eye Elevation, or height of the Camera, is set to a default value of 5'-6" above the plan level. The Target Elevation (where the Camera is looking) is set to the same. Adjusting these values can create interesting perspective views. For example, setting the Eye Elevation closer to ground level and looking up at a higher Target Elevation will make the building seem larger, especially as the Camera is moved closer to the Target.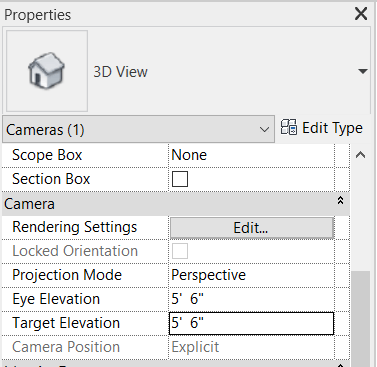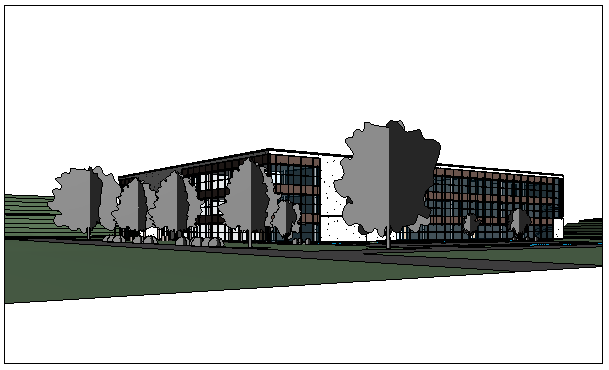 In the second Revit Perspective view below, the Camera is moved closer to the building (click and drag the Camera in the Plan view). The Eye Elevation is set to 1'-0", and the Target Elevation is set to 30'-0".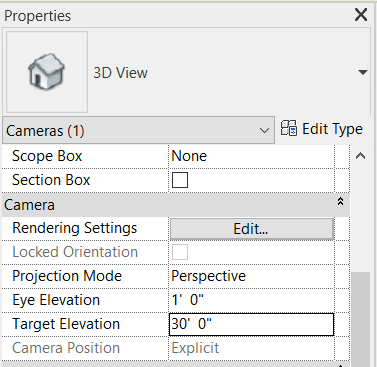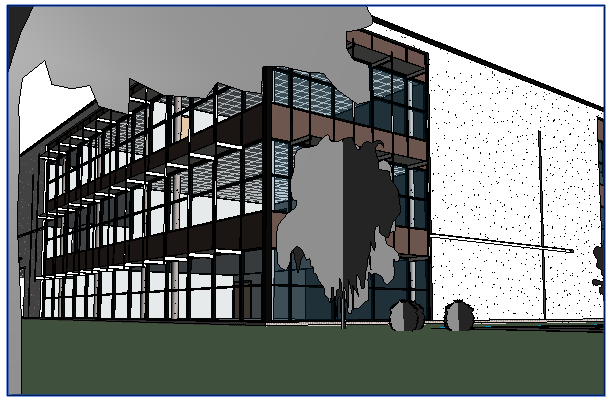 Conversely, for a bird's-eye view, set the Camera Eye Elevation higher than the building and look down. These settings can also be applied to interior perspective views and are especially helpful for large spaces.
To make adjustments to the Camera after placement, open the Plan view. In the Project Browser, right-click the Revit Perspective view and in the pop-up menu, click Show Camera. Or, with both the Plan view and the Perspective view open, click the FOV frame in the Perspective view, and the Camera will appear in the Plan view. The Camera, Target point, and Field of View may be adjusted horizontally in the Plan view. In an Elevation view, it is possible to adjust the vertical height of these points using the same methods.
Creating interesting perspective views using Revit Camera Settings can assist in visualizing the project for team members, clients and potential investors.