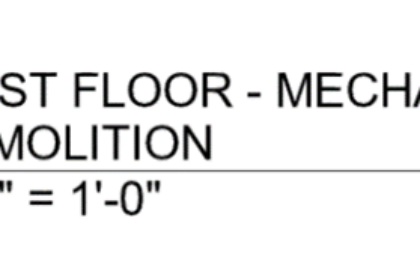 When adding views to sheets in Autodesk Revit, sometimes your view name is too long to fit on one row and breaks into two rows, like in the example below. Here is a quick fix for that.

From your Project Browser
Navigate to Families. If you don't see a list of families, select the box to the left of Families to expand that list.
Find the Annotation Symbols list. Expand the list if needed.
Right Click on View Title and select Edit. This will open the View Title family.

In the View Title Family
Select the "View Name" label. You will see the label turn blue and have a box around it. This box signifies the allowable length the title can be before splitting to another row.
Select and drag the blue dot on the right side of the box to extend the allowable length of the text.

Load the View Title family into your project.
From the Modify tab, select Load into Project.

A dialog box will appear. Select Overwrite the existing version.

The family has now been updated. You will see the title is no longer split into two rows.