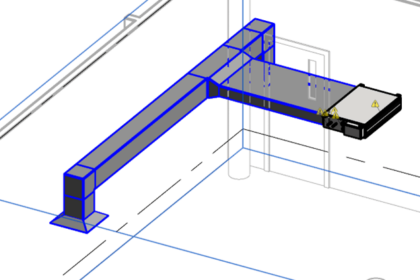 When creating a ducted system in Autodesk Revit, you can automatically generate a layout to save time.
Place Your Equipment
Place the mechanical equipment and your supply/return diffusers in the desired locations. (If known, make sure to change the CFM's for each diffuser.)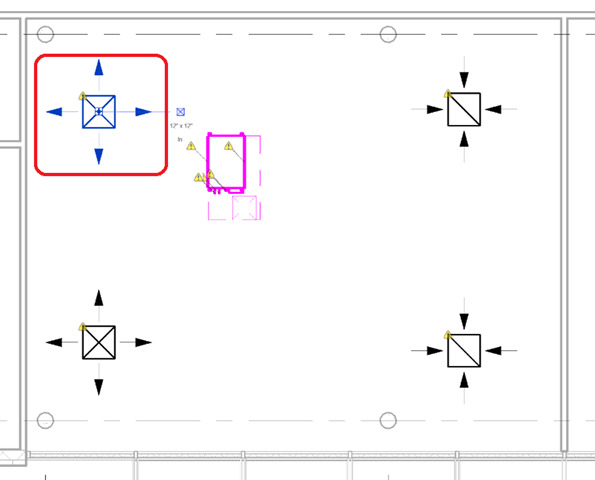 Create the System
Select the supply diffusers for your system.
With the supply diffusers selected, select "Duct" to create a system from the Modify | Air Terminals tab.
‌
A dialog box will open. At this time, you can choose the system type and the system name. Toggle Open in System Editor, then select OK.

From the Edit Duct System tab, select the Select Equipment tool, then select the mechanical equipment you want to add to the system.

When finished, select Finish Editing System.

Repeat steps 1 – 4 for the Return Air System.
Generate the Layout
NOTE: Open a 3D view of the work area for a better visual understanding of the layout.
Select one of the supply diffusers from your system.
From the Modify | Air Terminals tab, select Generate Layout. A layout will be generated for preview.
NOTE: From the options bar, you can choose the Solution type, view each solution and also adjust the solution settings.


Choose Settings from the options bar.

The Duct Conversion Settings dialog box will open. From here you can adjust the duct type and the offset. To keep things simple in this example, we will change the duct type to Rectangular Duct: Mitered Elbows / Tees for both the Main and Branch lines. We will also change the offset to 10'-0" for both. When you are happy with your settings, select OK.

From the options bar, you can select the forward and back button to see the different layouts available for each solution type.

When you have found the layout you wish to use, select Finish Layout.

Review the layout for any changes you may want.

If you are happy with the layout, repeat steps 1-6 for the Return Air System.