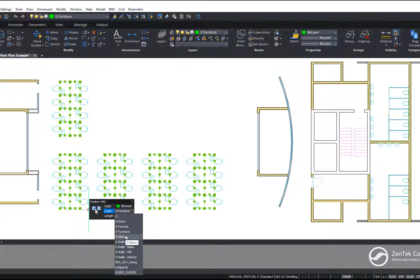 This is our next series of videos on Better, Faster and Smarter: CAD Gets a Facelift. To view the videos in the first series, click here.
When it comes to 2D CAD work, we've been stuck with the same tools and processes for at least a decade. There's been a distinct lack of improvement in the 2D CAD world from the big names in our industry. Luckily, that's changing, and it's changing quickly and dramatically. BricsCAD is the new name in the CAD world and it's putting forward a pretty amazing set of 2D tools, that can open and work on the DWG files you're already using, without the need for conversion or translation. Now, I know that the idea of changing CAD systems can be daunting, but we put together a short series of videos to show you what we mean when we say "Better, Faster and Smarter". A picture, or video in this case, is worth a thousand words, so just take a moment to watch these videos and see how BricsCAD makes your daily CAD work much easier than you ever thought it could be. Keep your eyes out for more of these videos in the near future – we'll post them here regularly.
BricsCAD: Palette and Drawing Explorer
In this short video, we discuss the Palette tab and Drawing Explorer in BricsCAD. With the Palette tab, all the common tools you would use for drafting, like layers, properties, xrefs, etc., are integrated into one tab for convenience and speed. The Drawing Explorer in BricsCAD provides a single source for you to manage multiple drafting content, including style definitions and named drawing content.
BricsCAD: Quad Tool
In this short video, we'll discuss the Quad tool in BricsCAD, which provides one, compact heads-up display of drafting and design tools. This allows you to find the tools you want when you need them without having to search the menu items.