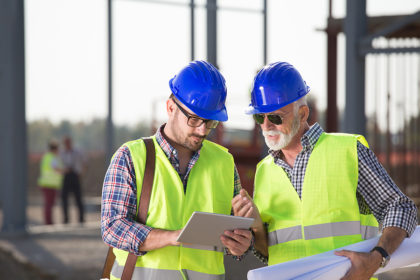 We've all heard about Procore, right? It's the leading Construction Management tool on the market, in use by thousands of companies. I'm sure that at least half the firms you work with use it and you might be wondering if it's something worthwhile for you. It's a fair question. Not every software is right for every firm, no matter what all the marketing and sales folks want to tell us! So, let's look at Procore, who it's meant for, and what it can do at a high level. It may or may not, be the perfect tool for your company but in this post, I'll give you enough info to decide if it's at least a system you should look closely at.
Who Uses It?
Well, that's a good place to start: who is this tool meant for? Procore was originally developed for construction folks (General and Specialty Contractors) to handle Bidding, Construction Management, QA/QC, Billing and Time issues on construction jobs. If you're in either of those categories and struggle with control budgets, schedules, and finances on your projects, then you're definitely going to want to look into Procore. Over time, Procore's expanded its reach to include tools for all the other folks in the Design/Build process (Owners, Architects, Engineers, etc.) so that they can handle preconstruction, project management, bid document issuance/updates and all the tools that were built for the contractors. They've even incorporated some really nice contract control and financial tracking tools for the design side of the house. As you can see, Procore's covered pretty much everyone in the design/build process with their tools!
What Does It Do?
Procore really focuses on (4) primary areas: Preconstruction, Project Management, Resource Management, and Financial Management. Let's take a fast look at each one and what it includes.
Preconstruction – Tools for bid package creation, bidder qualifications, insurance compliance, bid tracking and revisions, bid communication tracking, and even summary reporting. This tool set lets you upload, and host drawings/specifications ensure only qualified bidders are invited to your project and track who is/is not bidding, along with all related costs and concerns tracked.
Project Management – Provides tools for document hosting and revision control, task assignment and tracking, building and tracking submittals, scheduling tools, and features for almost all other project related data. This includes, items like RFIs, photos, meetings, and custom forms alongside the accepted bids data.
Resource Management – Gives you tools for managing employees, vendors, contractors, equipment and non-employee "users". You can build and apply classifications, codes, costs, assign tasks and report on progress for them. It gives you the capability to have users fill out timesheets, and managers to review and approve them, then automatically pass them into billing and even track/review budgets. There's even a full set of built-in and custom reports for you to track all the data effectively.
Financial Management – These tools let you build budgets, issue and track contracts and change orders, track direct costs, invoicing, issue bills and release payments. The financial tools integrate with your bid packages so you can tie costs to real world items and with your resource management to rack time and cost adjustments. The financial tools also have their own report and dashboard capabilities to help you track all your project costs.

What's The Purpose?
Procore tries to provide a "single source of truth" for every aspect of your project. In other words, one location where the current and correct data (documents, task progress, costs, etc.) are stored and accessible to all the appropriate team members. You have complete control over who can access, or even see, each and every item in your project and what changes they can/can't make to that item. Procore is a cloud hosted, mobile friendly, service, meaning that your data is available to anyone, from anywhere, on any device. Field staff can update their time and work completed records right from the job site, while PM's manage the job and approve that data in the trailer and pass it all along to the accounting team for final billing in the office, seamlessly!
Who Can Use It?
You decide who can access your projects and at what level of control. Not only that, but you can invite anyone you want to participate in your job, and they don't need to have Procore. Let me repeat that again.
THEY. DON'T. NEED. TO. HAVE. PROCORE.
Invite a thousand contractors or vendors to bid and work your project and they can use all the tools you assign them, at no cost to them. They work on your license and Procore bills off of construction volume, ignoring number of users, so there's really no additional cost to you either, so the answer is "everyone on the job" can use Procore.
Is Procore The Tool For Me?
Nobody can answer that except you, but I hope the info in this short article helps you determine whether or not it's something you need to investigate. The best way to do that is to work with a Procore Certified Consultant like ZenTek Consultants to see what tools you need and to help you get them configured to your company's workflow so you get the benefits you need without the headache of trying to figure out every back-end setup step on your own. In general, I think that it comes down to the scope of your projects and the amount of work you do. If you handle 3-4 residential homes annually, Procore might be more than you need. If, however, you're handling a few million dollars of business or a half dozen or more commercial projects each year, then I'd say some type of construction management tool is a must and Procore might be just what you need!
– James Coppinger