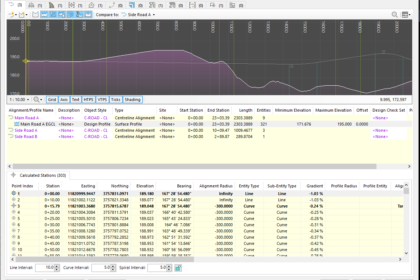 Think about this for a minute – What if you could work in AutoCAD Civil 3D, without really knowing Civil 3D? What if you could change a design, run a report, verify pipe coverage, or just about anything else you might need to do in Civil 3D, without ever needing to know where those items are in the drawing or having any idea what tools you need to modify them? How much time could that save you on your job?
Welcome to the Project Explorer tool for AutoCAD Civil 3D 2022.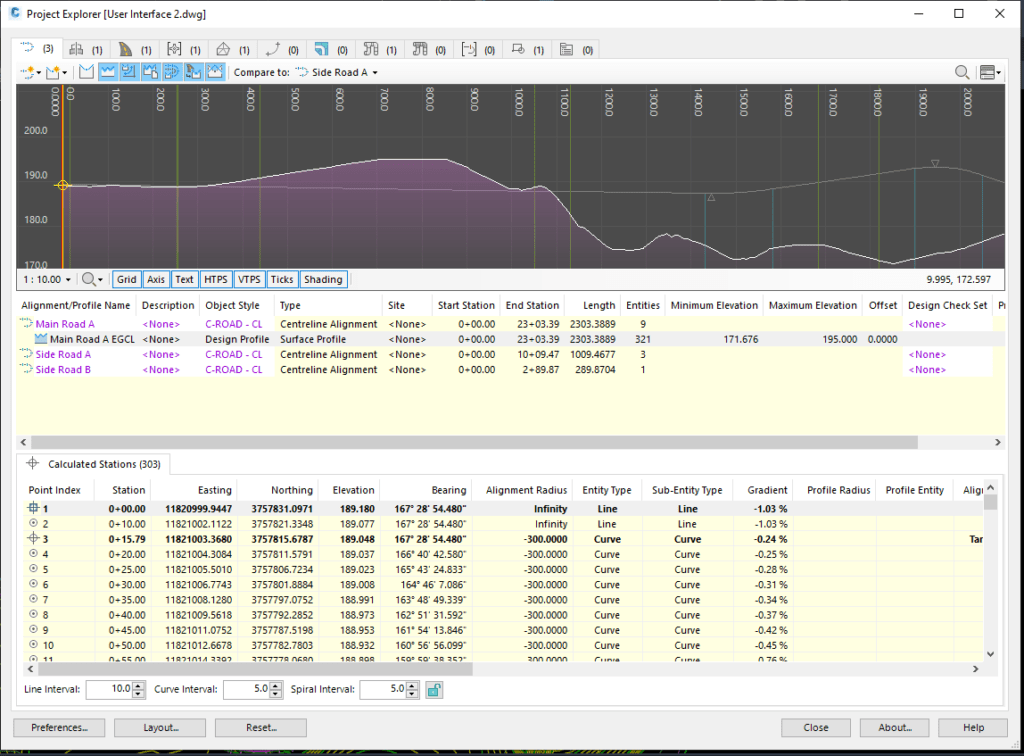 Project Explorer is a simple-to-use, tab-based interface that lists every single object in your Civil 3D drawing and gives you the ability to view and modify all aspects of those items using a simple dialog, with a preview window, instead of complex CAD tools. In Project Explorer, one single interface contains tabs that let you work with Alignments, Assemblies, Point Groups, Corridors, Surfaces, etc. in one single location, just by clicking on the appropriate tab, like so:

Each tab will display every item of that type in the drawing and give designers the ability to view, edit, and even modify the display of those objects. Not only that, but Project Explorer also gives you a live preview of the selected object(s) in that dialog. Not just a generic preview, but a real-time dynamic view of the specific item you're working with. Below is a real example of a road corridor assembly inside Civil 3D, using the Project Explorer dialog.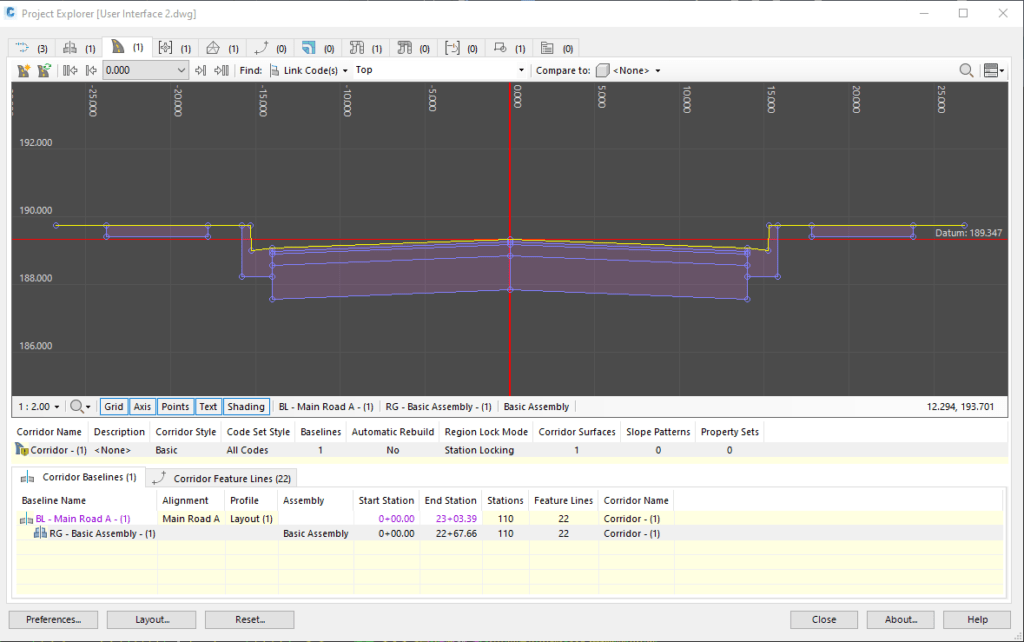 As you make changes to the corridor and its component, the preview updates to show you the result and updates the drawing file. You can even use Project Explorer to highlight objects on screen, zoom to them, or even just open the Civil 3D editing tools/parameters with a simple right-click on any object in Project Explorer, like so: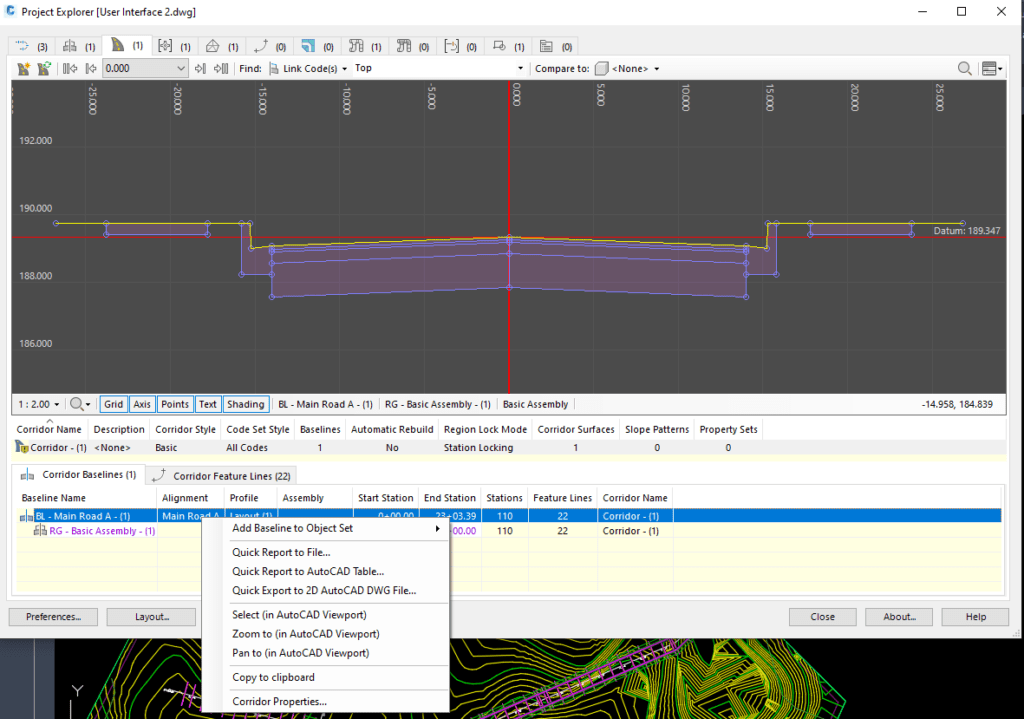 Project Explorer lets you compare items right in its preview window, so if you want to compare your proposed design against existing grade, or check pipe cover relating to different surfaces, Project Explorer handles that with no problem. Just choose the "Compare To" drop down at the top right of the viewer and select the item you want to see. Let's compare our corridor section design against the existing grade, like so: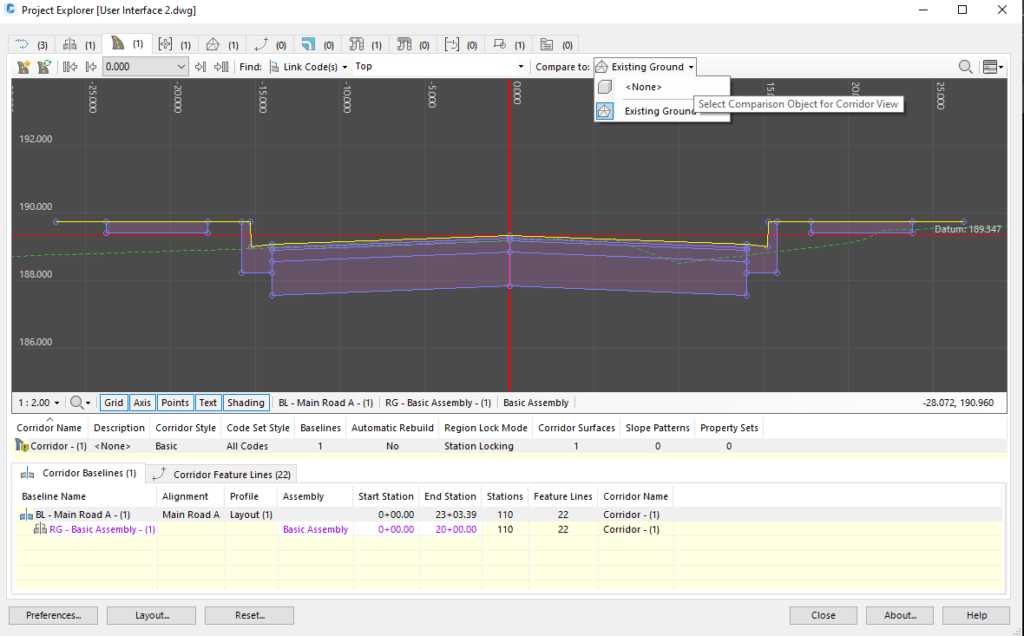 See how the green dashed line appears so we can verify depth and layout of proposed vs. existing? We can even right click on any item in the drawing and generate a report, either as a PDF or an AutoCAD table, showing all aspects of that object!
Project Explorer does all that and much more. If you're interested in seeing it in action (and EVERYONE in the civil/site/survey world should be!) ZenTek has a free webinar coming up on 9/29 showing you exactly what Project Explorer can do. We also have a full online training class that will teach you everything you need to master Project Explorer and make it your best new primary design tool for AutoCAD Civil 3D.