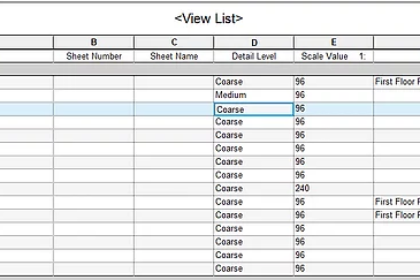 Revit (2020.1 and later) includes a few helpful enhancements for working with Schedules. In a View List, Scope Boxes can now be added to the schedule and managed for each view individually.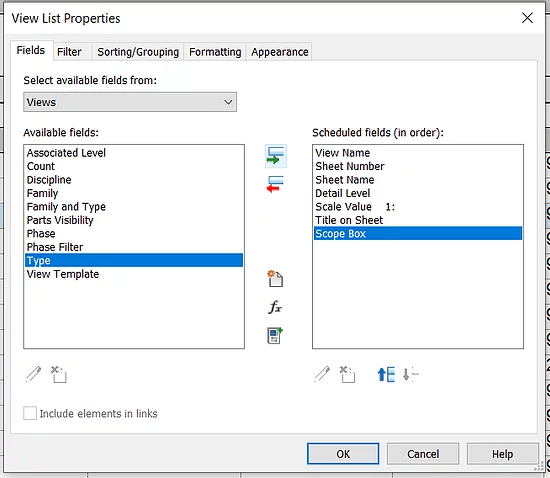 A long-wanted feature for Schedules is the ability to Zoom in and out of the Schedule. This is a giant leap in the feature department for Schedules. To Zoom in or out, hold the CTRL button on the keyboard and use the mouse wheel to zoom, or hold CTRL and use the + or – keys on the keyboard. Pressing CTRL+0 zooms the schedule to 100%. The percentage of zoom is indicated in the lower right corner of the drawing window to the right of the Selection tools.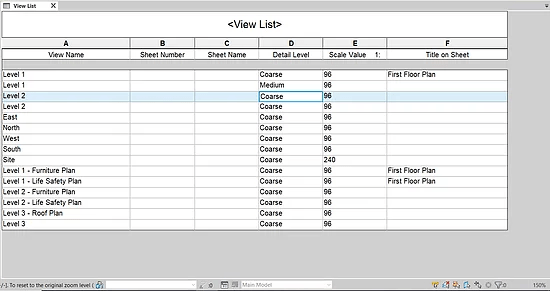 While you are working in a large schedule, Revit has now made it possible to Freeze Header(s) so that the headers are always visible when scrolling in the schedule window. In addition, the Stripe Rows gives a bit of graphical clarification to the schedule making it easier to read. The Stripe Rows graphics are only applied to the current view and only for the current session. Closing and re-opening the project resets the schedules to the previous condition.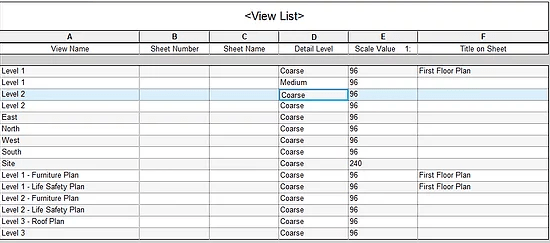 With these view enhancements, the experience of working in a Revit schedule is starting to resemble more of a spreadsheet type of environment and should make working with schedules much easier.