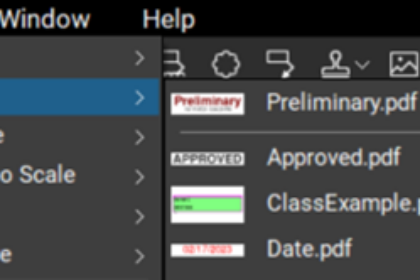 Bluebeam Revu's stamp tool can save you time and effort when adding markups to your PDF documents. Stamps have a wide variety of use, including the ability to indicate approval, add signatures, and highlight important information. Using stamps is an easy and efficient way to make your documents stand out. In this post, we'll walk you through how to use stamps in Bluebeam and the benefits they can provide.
To use stamps in Bluebeam Revu, follow these simple steps:
Step 1: Choose the Stamp tool. You can find it at the top of the screen under the Tools dropdown menu.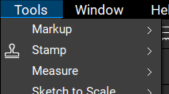 Step 2: Choose a Stamp. Click on the Stamp tool to open its dropdown menu and select the stamp you want to use.

Step 3: Customize your Stamp. Once you've added a stamp to your document, you can adjust the opacity, scale, and look of the stamp, as well as move it around on the page. You can make changes to the stamp in the Properties tab on the right-hand side of your screen.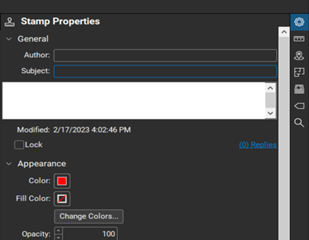 Step 4: Create a Custom Stamp. You can also create your own stamp by choosing the "Create Stamp" option from the drop-down menu. From there, Bluebeam will bring you to a new PDF where you can create to your mind's imagination. Saving this PDF will default to the Stamps file location and, once saved, your new stamp will be included with the others.

Using Stamps in Bluebeam Revu provides several benefits, including:
Time-saving. With pre-made stamps, you can add markups to your documents quickly and easily without having to create them from scratch each time.
Consistency. Stamps ensure consistency across your documents by providing a standard set of markups that can be used throughout your organization.
Professionalism. Stamps give your documents a more professional look by providing clean and consistent markups.
Customizability. With Bluebeam Revu, you can create custom stamps that reflect your creativity, giving your documents a unique look.
With the Stamp tool in Bluebeam Revu, you'll be marking up your documents like a pro in no time!